Gather Textiles is a weaving shop and studio located in Edmonton on Treaty 6 territory. 
We are a team of career weavers, sewists, dyers, and menders that care about quality materials, building community, and the rich and diverse history of textile practices. We are dedicated to the preservation of weaving knowledge through research, thoughtful making and sharing of ideas.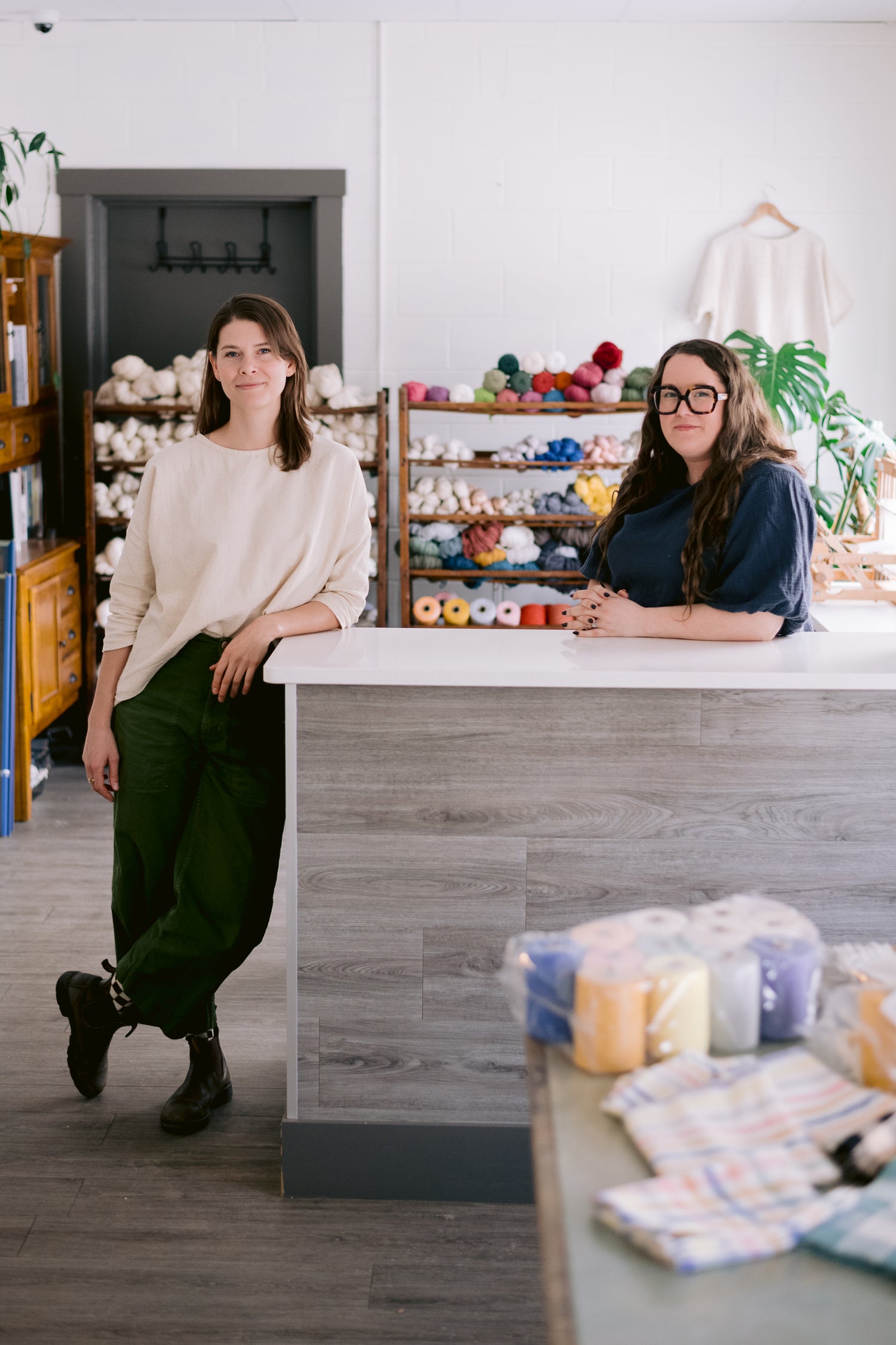 Gather Textiles was founded in 2019
When weaver Kim McCollum and sewist Angela Kelly met at a weaving course. We started talking about the lack of information available for weavers to sew and brainstormed a couple of simple workshops that we could host together for the local weavers.
Those early workshops were the spark for what is now Gather Textiles. Since then we have dedicated to building a team and creating everything we wished existed for weavers: an excellent online course for new weavers, an artist residency, a series of quality patterns and kits in modern and classic designs, a warehouse full of quality weaving supplies, tools, and looms.
As featured on the WEAVE podcast and in Yarn-Thread-String by Uppercase Magazine.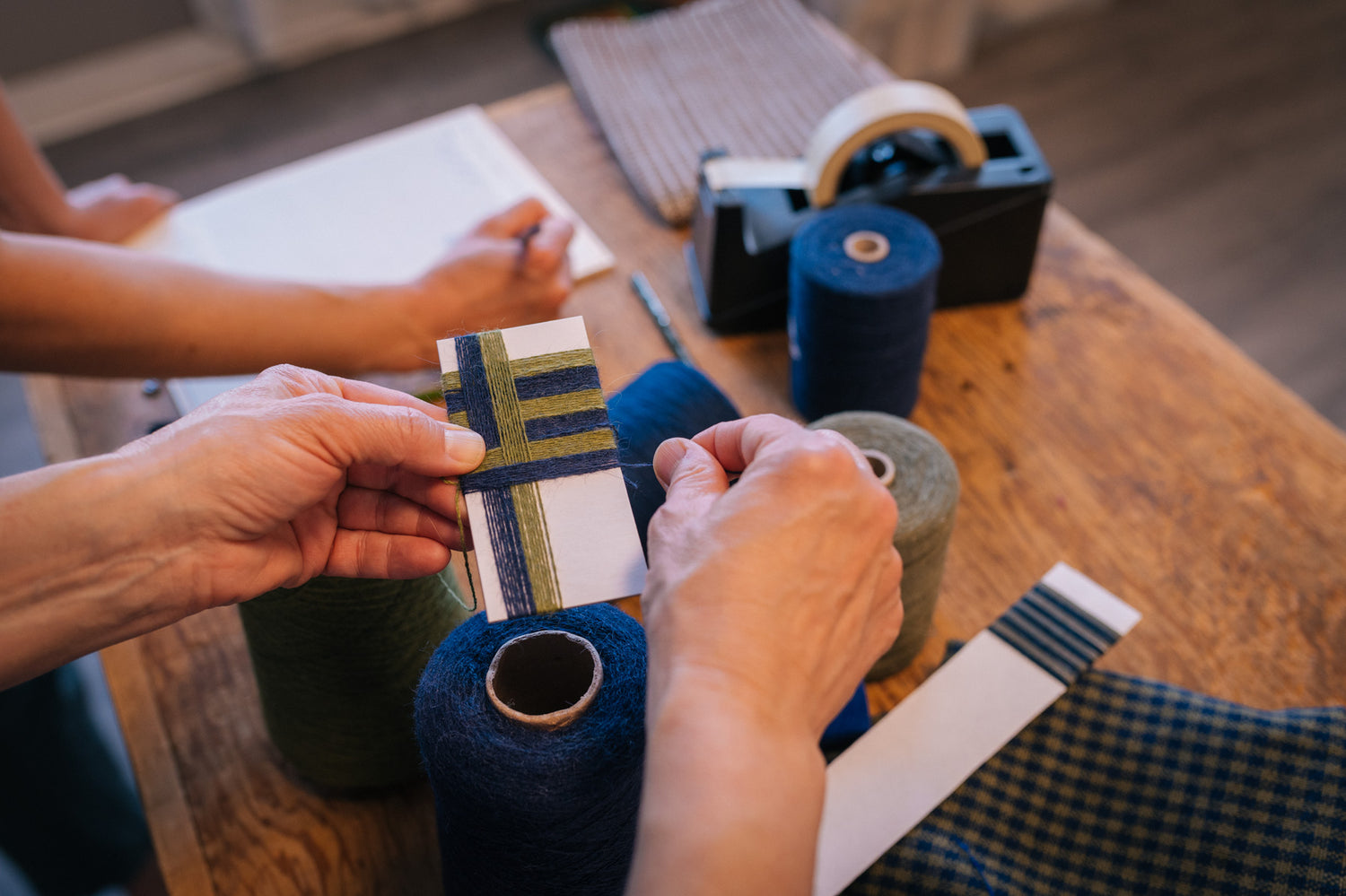 We stock quality weaving yarns, tools and looms.
We are certified dealers for Schacht, Leclerc and Louet. We source quality weaving-specific yarns that we have thoroughly tested in our studio. We have extensive knowledge of weaving tools and looms.
We have our own brand of blanket wool designed specifically for weavers. The wool is locally grown, spun and dyed and developed by members of our team. We also carry sewing, macrame and natural dye supplies.
We host workshops in our Edmonton studio
Building community is what keeps us excited about weaving. Each season we offer workshops in our studio where locals can use one of the 30+ looms in our space. Recently we have started offering some of our favourite workshops online, too.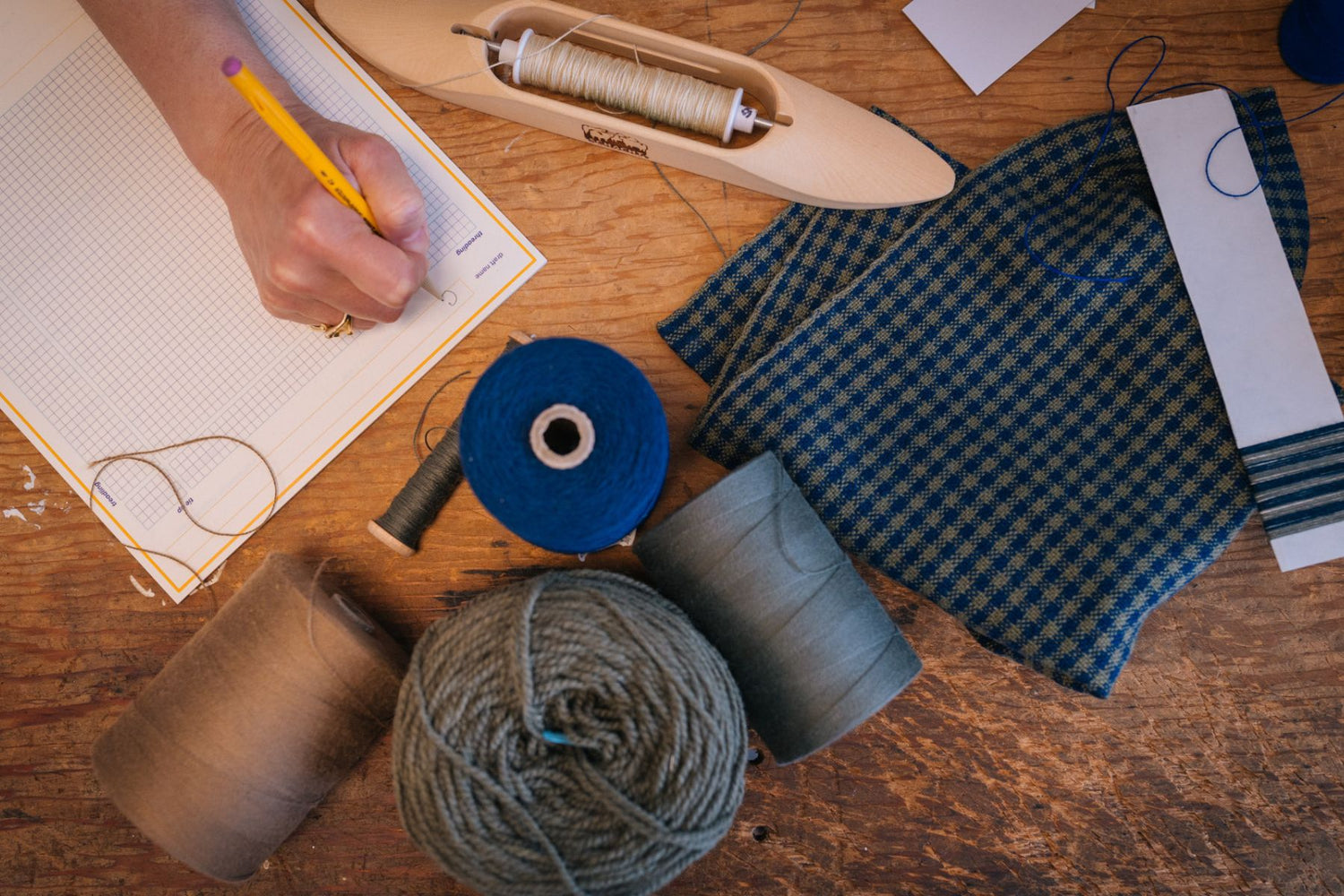 We teach online
As soon as the pandemic hit, we knew we needed to find a different way to connect with new weavers. We created the online course we wish we had when we were learning.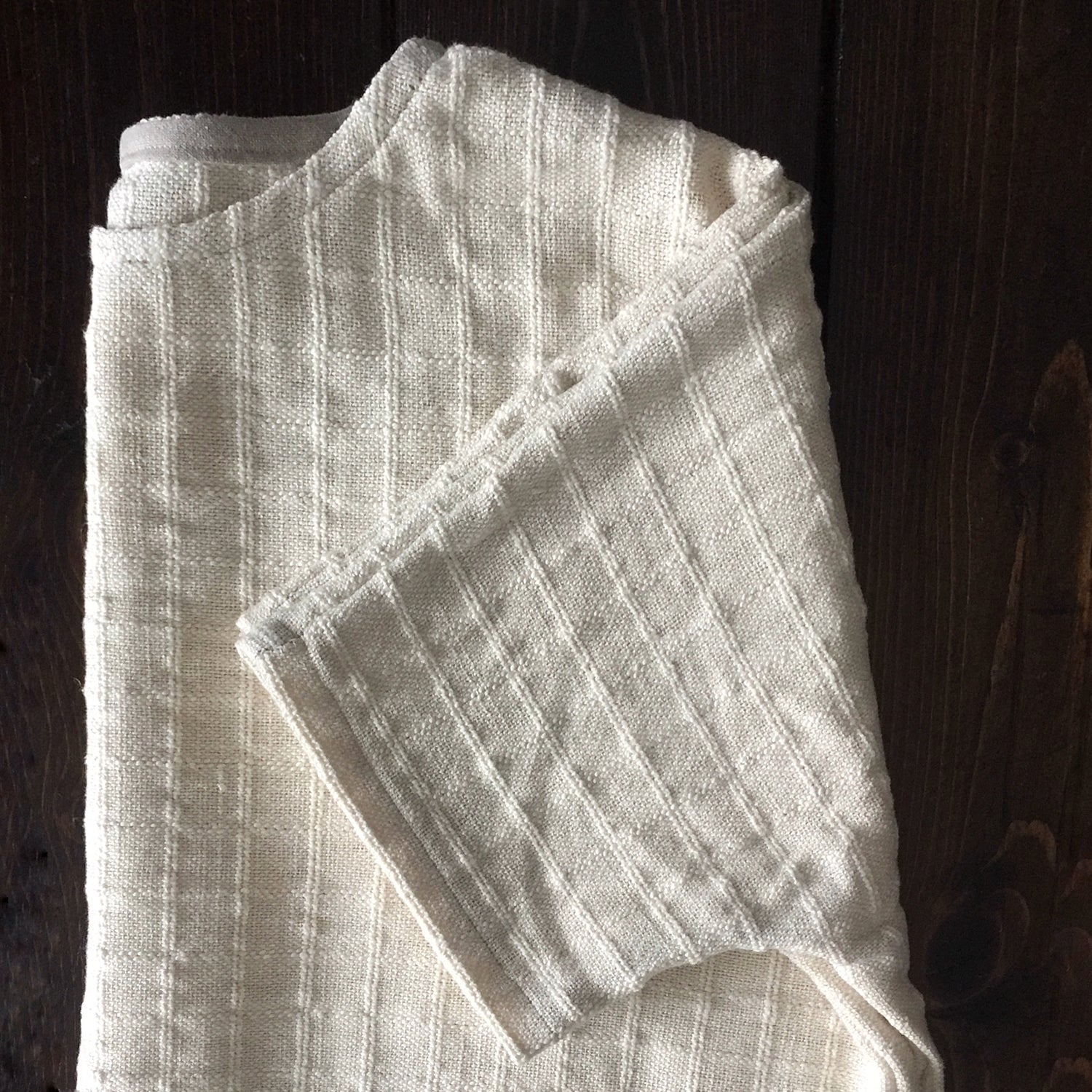 We make handwoven garments
This is truly our bread and butter. We love teaming up to make garments together. It's a collaboration between the weavers and sewists on our team and its so fun to get everyone involved and collaborating. 

Listen to us talk about the origins of Gather and weaving to sew on the Weave podcast HERE.
You'll never guess where we started.
Gather Textiles started in a butcher shop. Yep. Our early workshops came with a side of freshly made sausage. There was a cheap workshop space in a local butcher shop, and for the casual nature of our early projects it was just the thing. In 2021 we moved into our current studio space.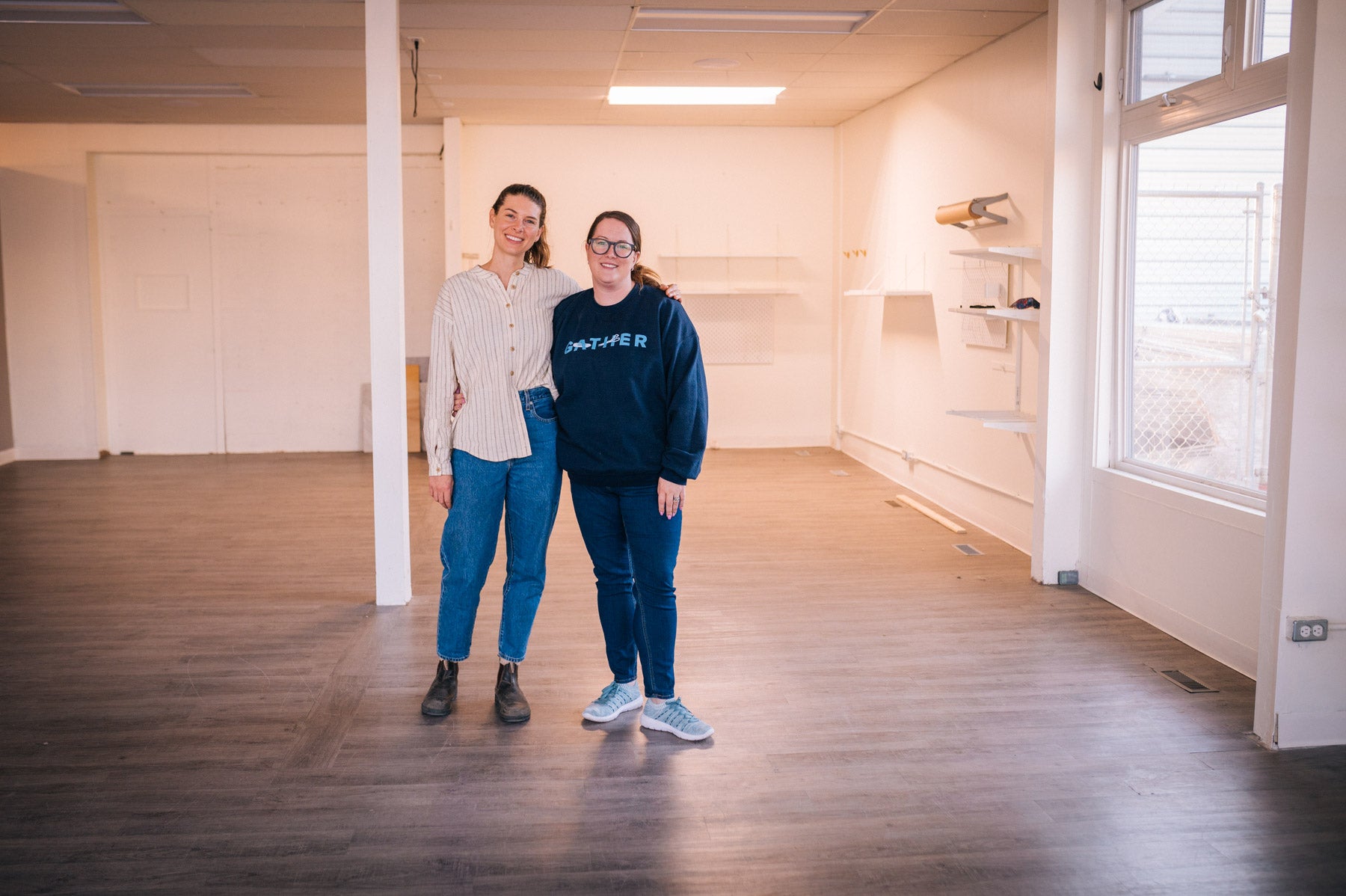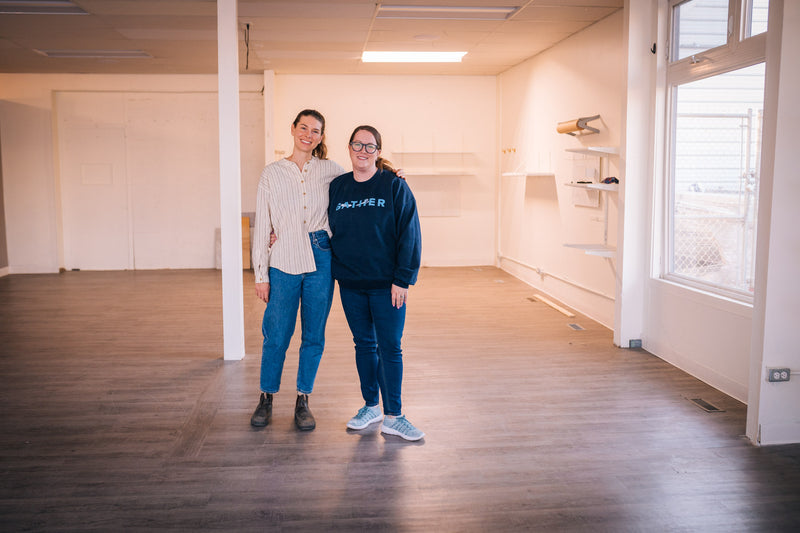 In 2021
we said goodbye to our tiny space and moved to our current studio location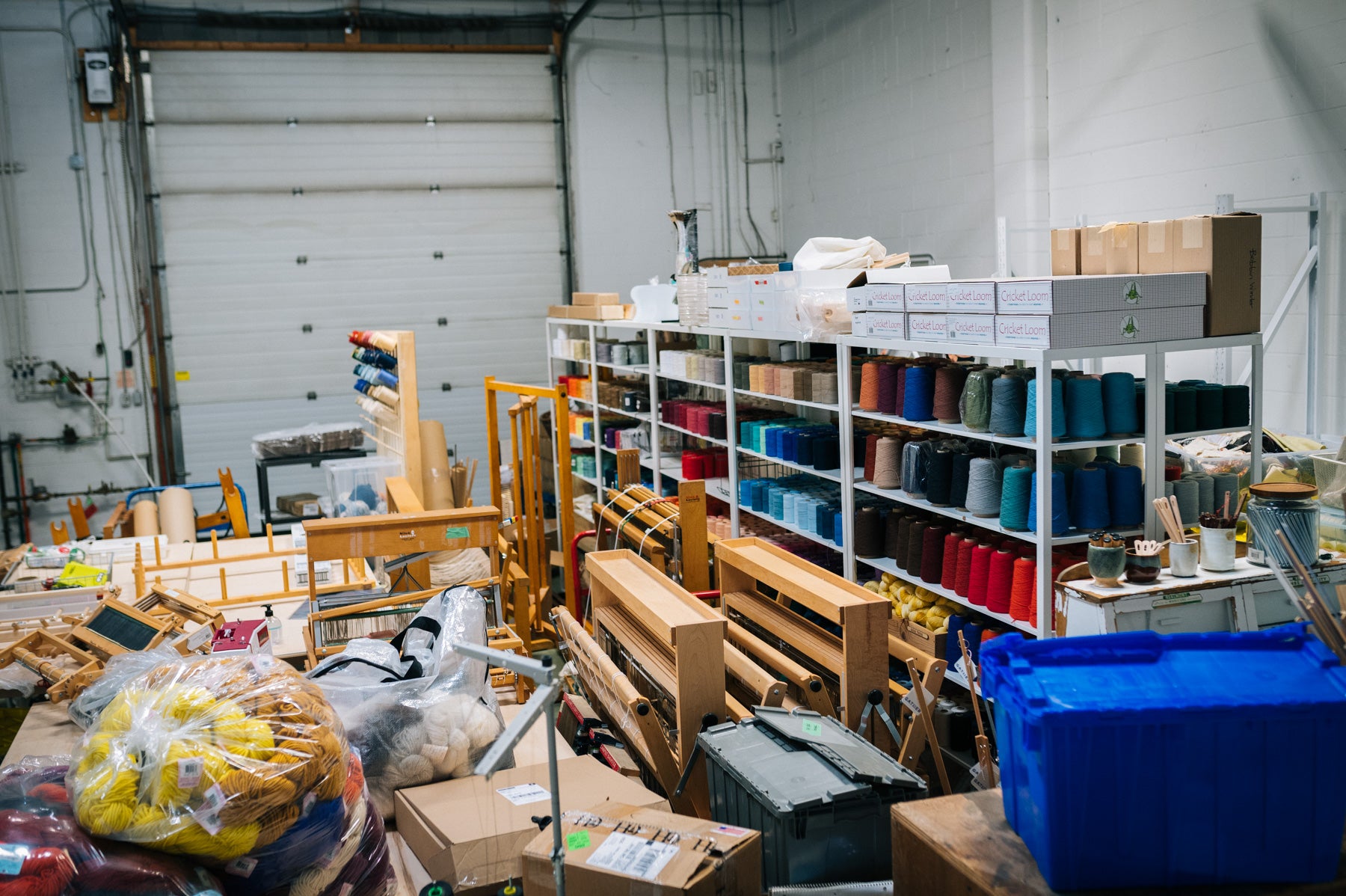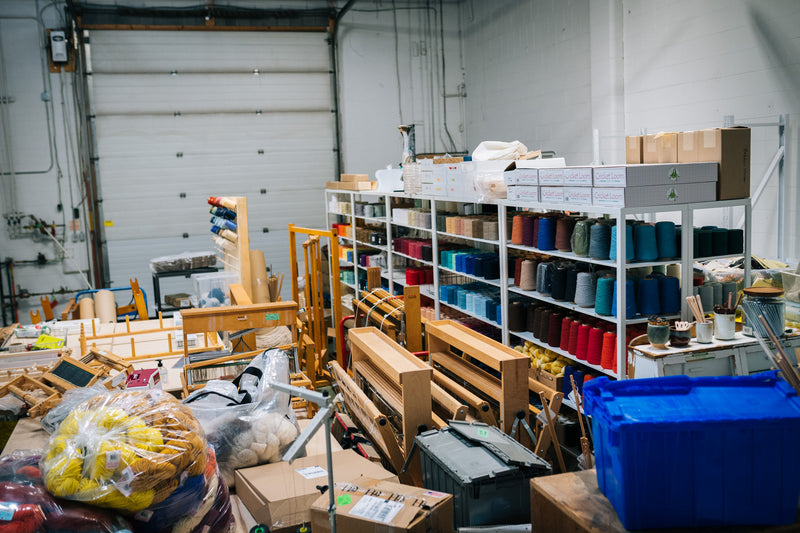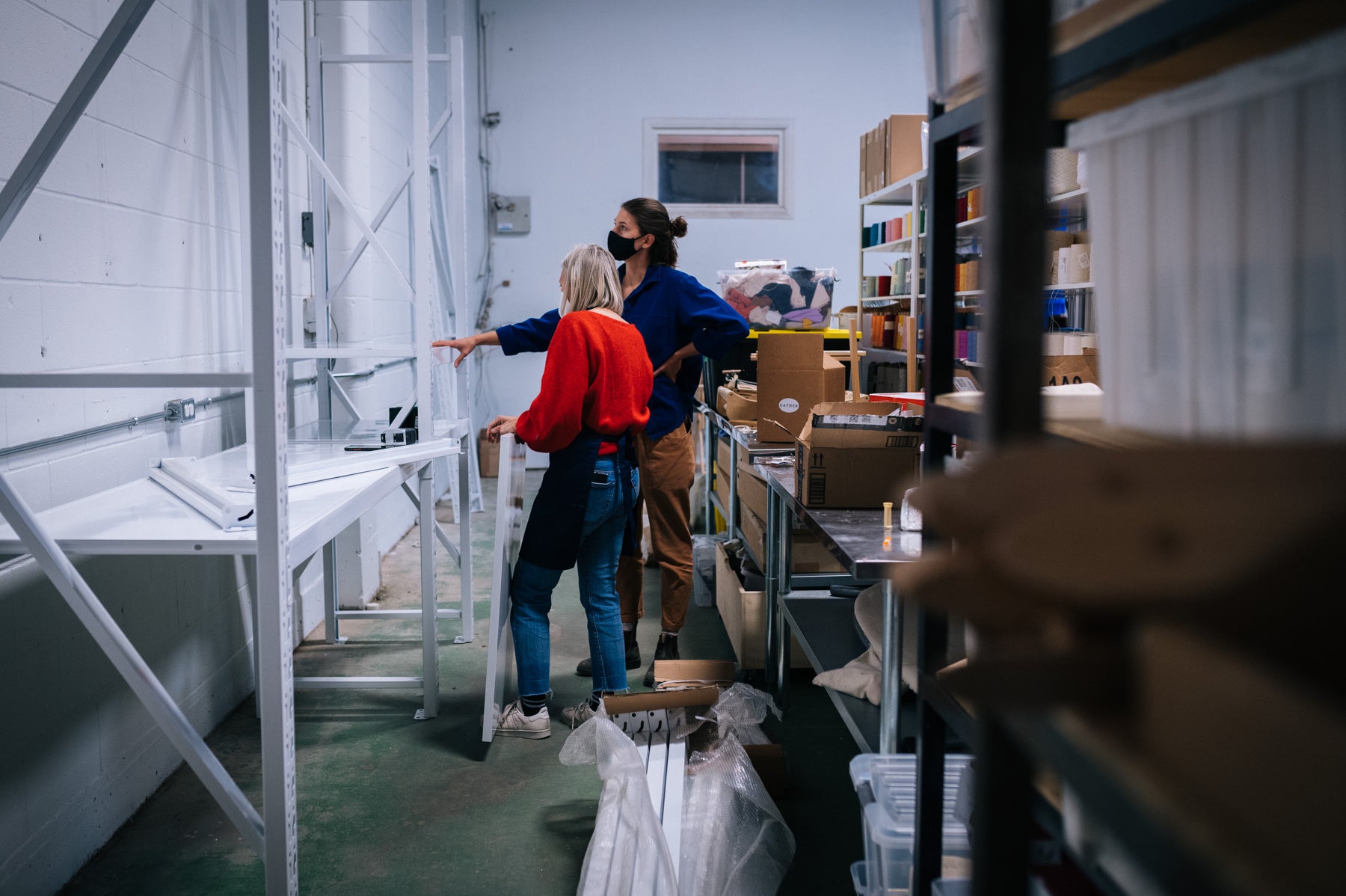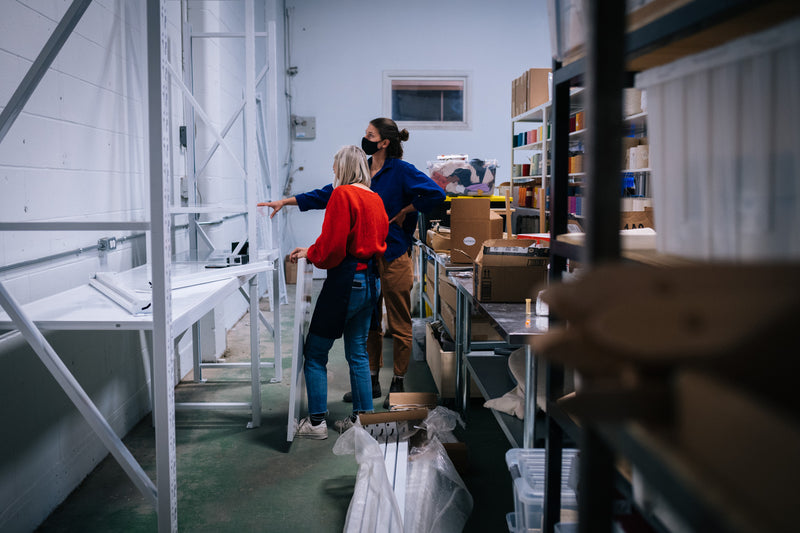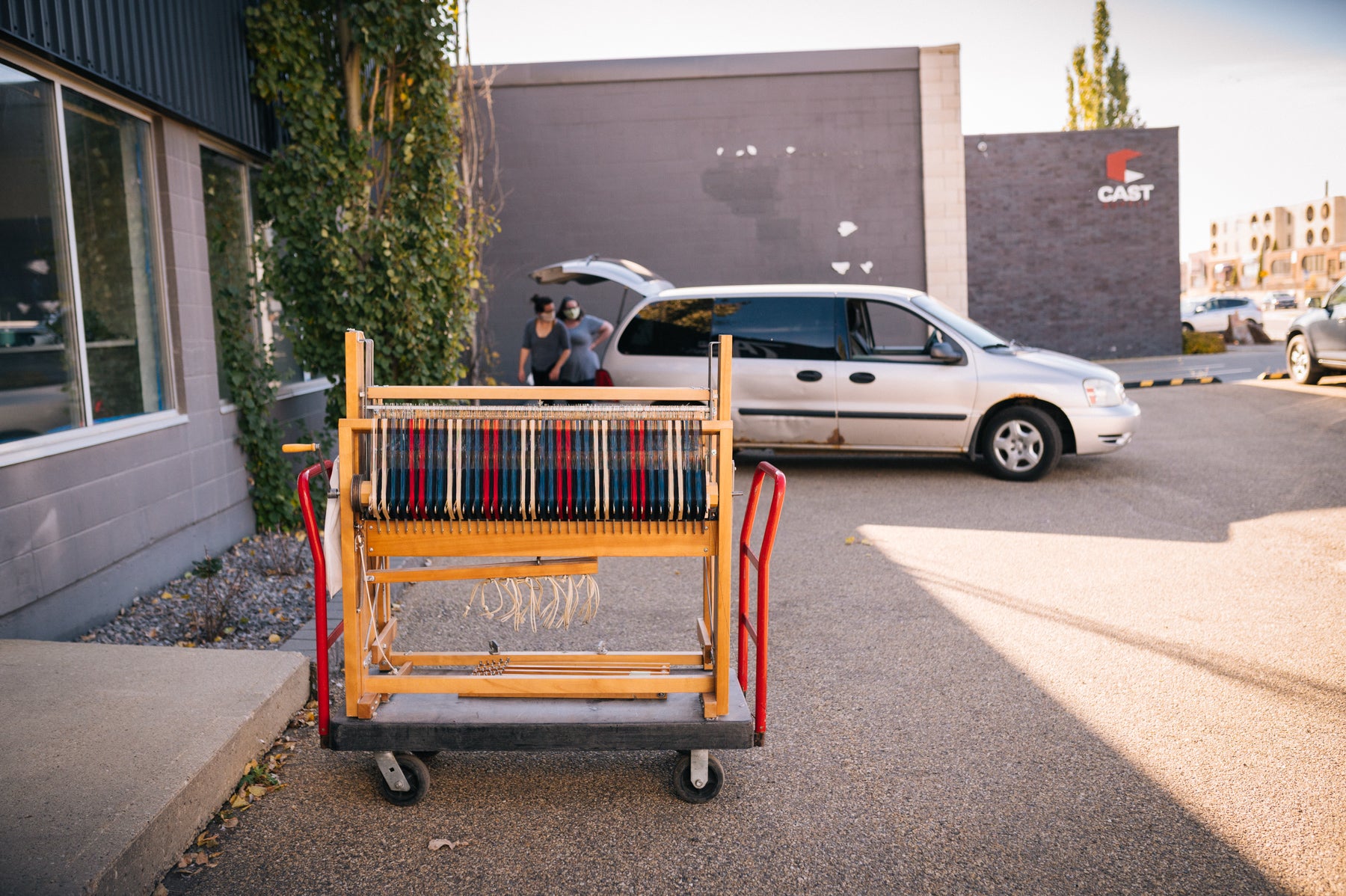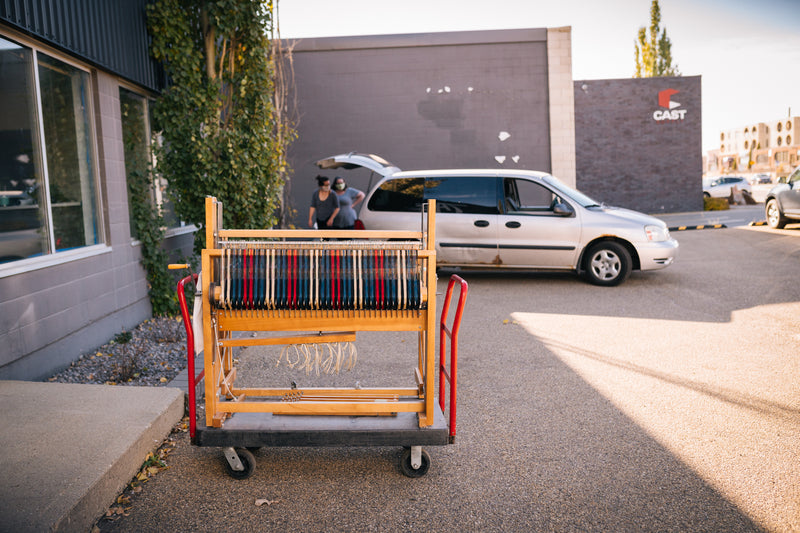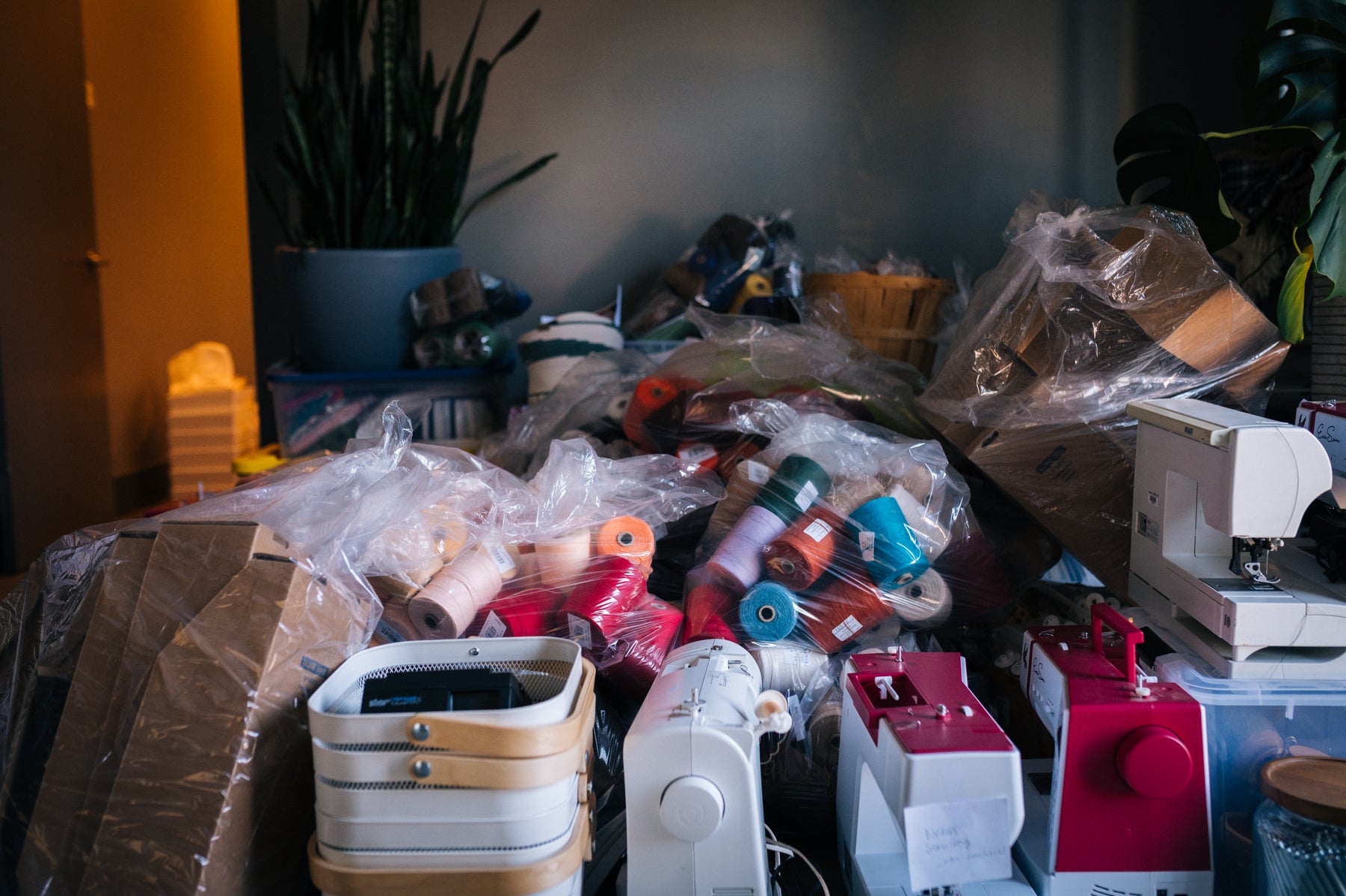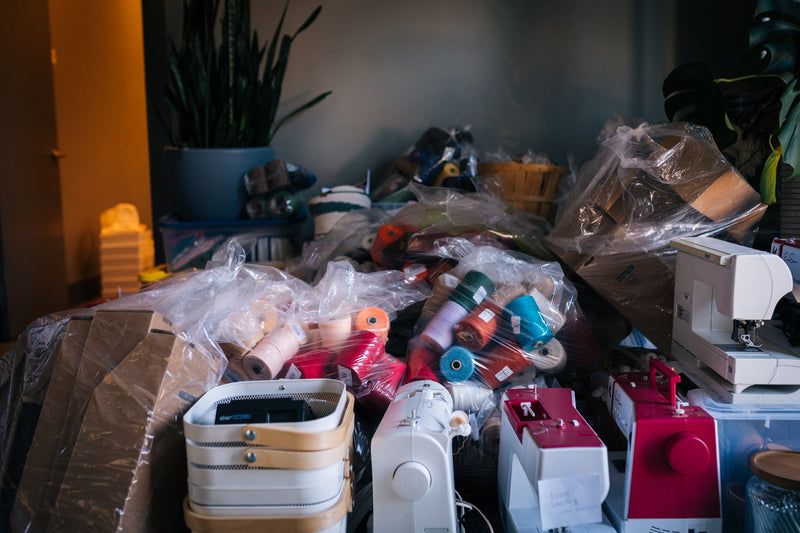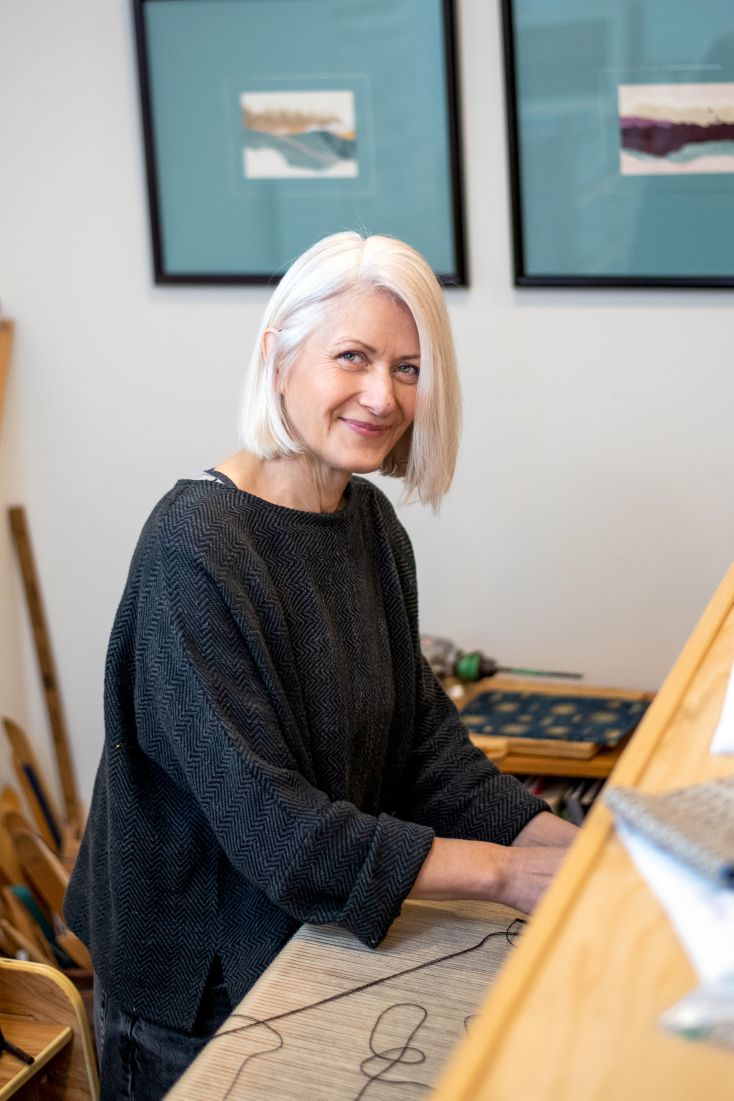 Shannon Nelson
(she/her)
Master Weaver Designation from Olds College 2022
Shannon Nelson (left) teaches workshops and offers tutoring through Gather Textiles. She is pictured with Kalea working on the Parkland Blanket Wool project. Along with her two nieces, Shannon is part of The North Side Girls weaving collective, whose work has been featured at the Royal Bison and other local markets. Shannon specializes in teaching weavers how to make rugs, tea towels, and overshot designs. Her strong eye for detail and expert knowledge of weaving techniques make her an invaluable part of the Gather team.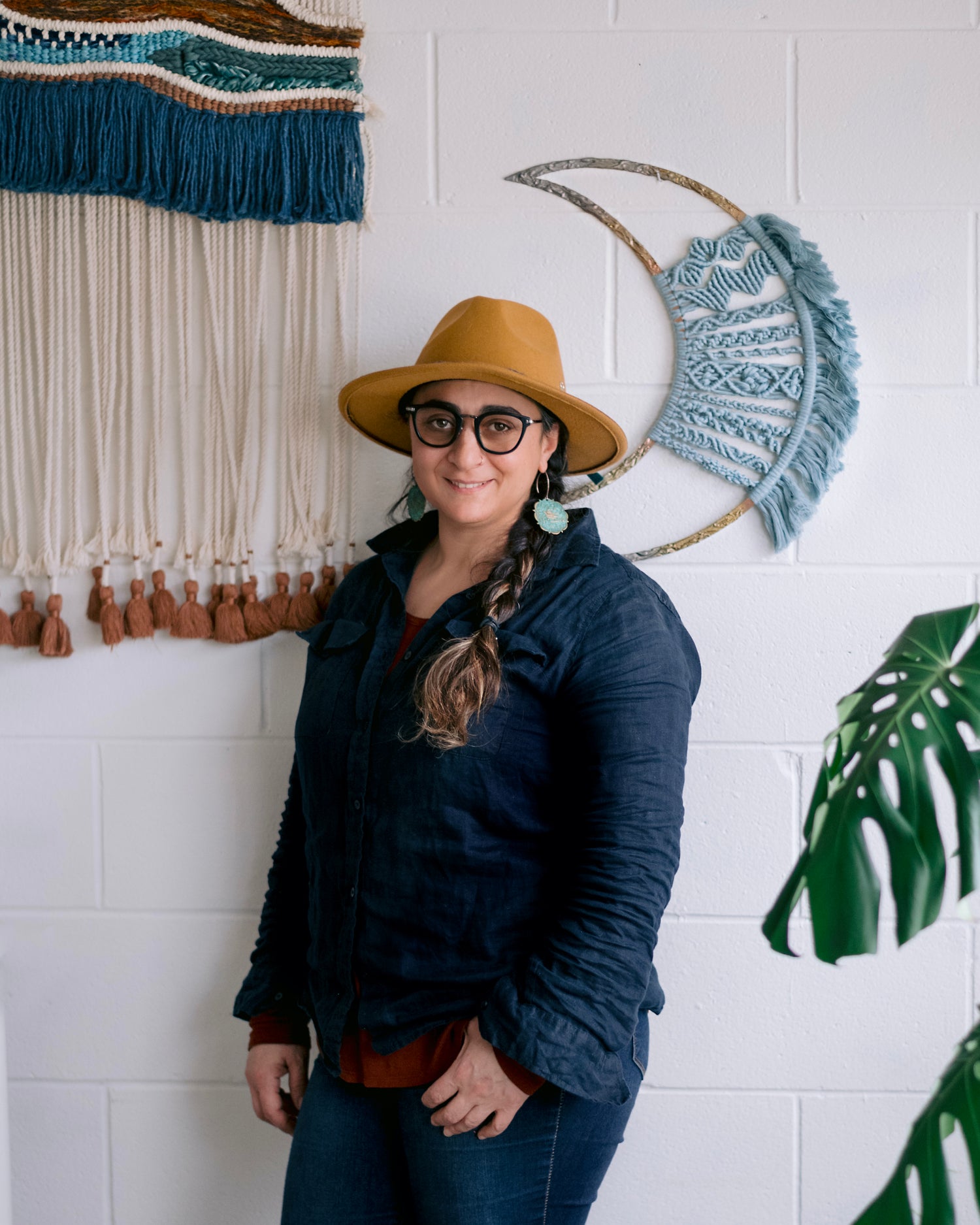 Barb Rahal
(she/her)
Barb is our newest Gather team member and we couldn't be more lucky to have her! A lover of arts, animals, nature and all things fibre. Barb has been a professional photographer for the past 26 years and has fallen in love with the magic of knot tying and hand weaving. Barb teaches macrame classes, helps around the studio and brings a ton of fun energy!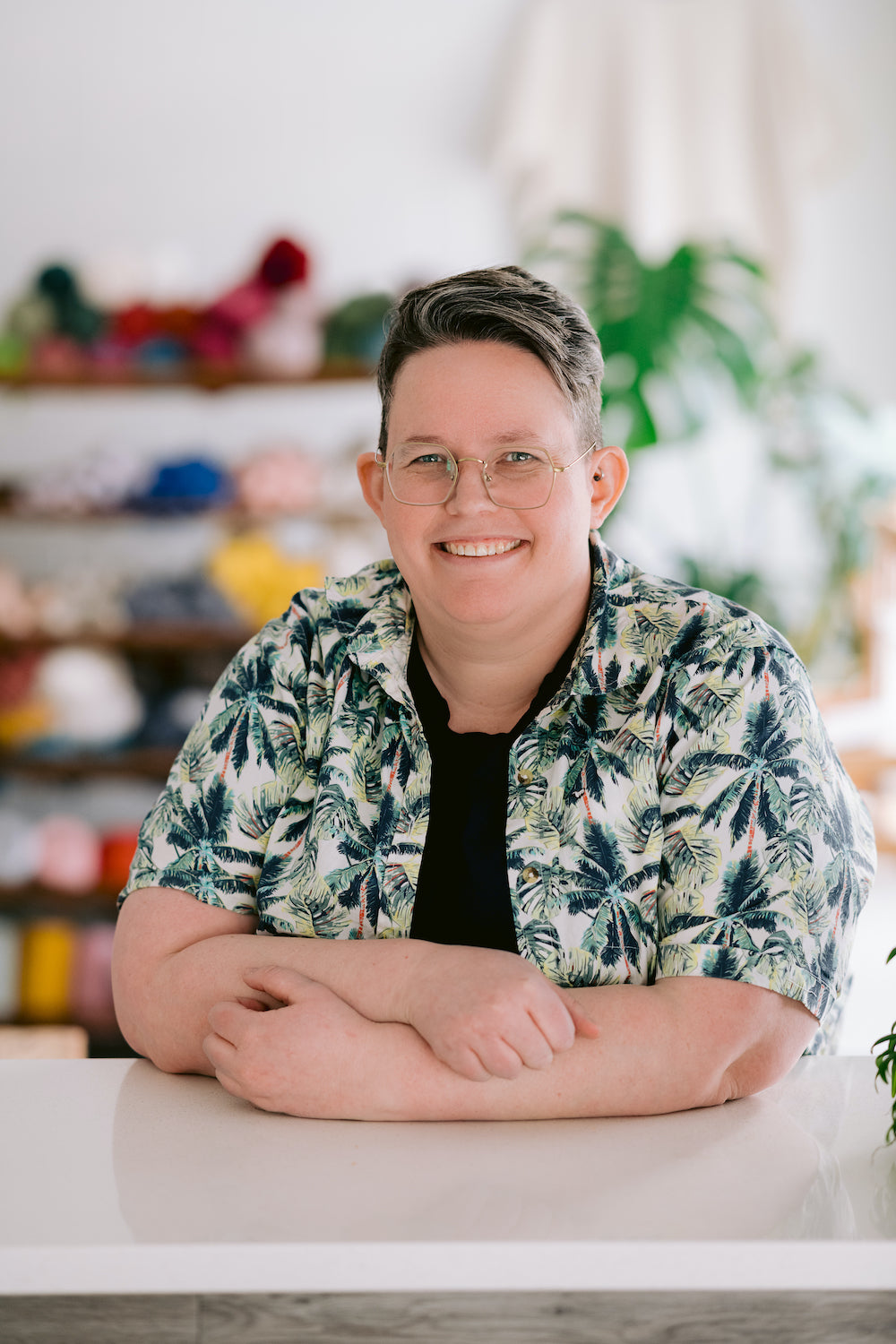 Jamie Hurlburt
(they/them)
Jamie (right) is a handweaver and weaving instructor who only feels truly relaxed when sitting at a loom. At Gather they are the expert in rigid heddle looms: small, simple looms with lots of potential. They also teach four shaft weaving and writes content for the Gather blog, troubleshooting series, and online learning. They sell their weaving under the name Booj Wovens, as well as exploring sacred weaving and inter-faith textile projects. They are passionate about welcoming new weavers to the craft and about bringing weaving into community spaces.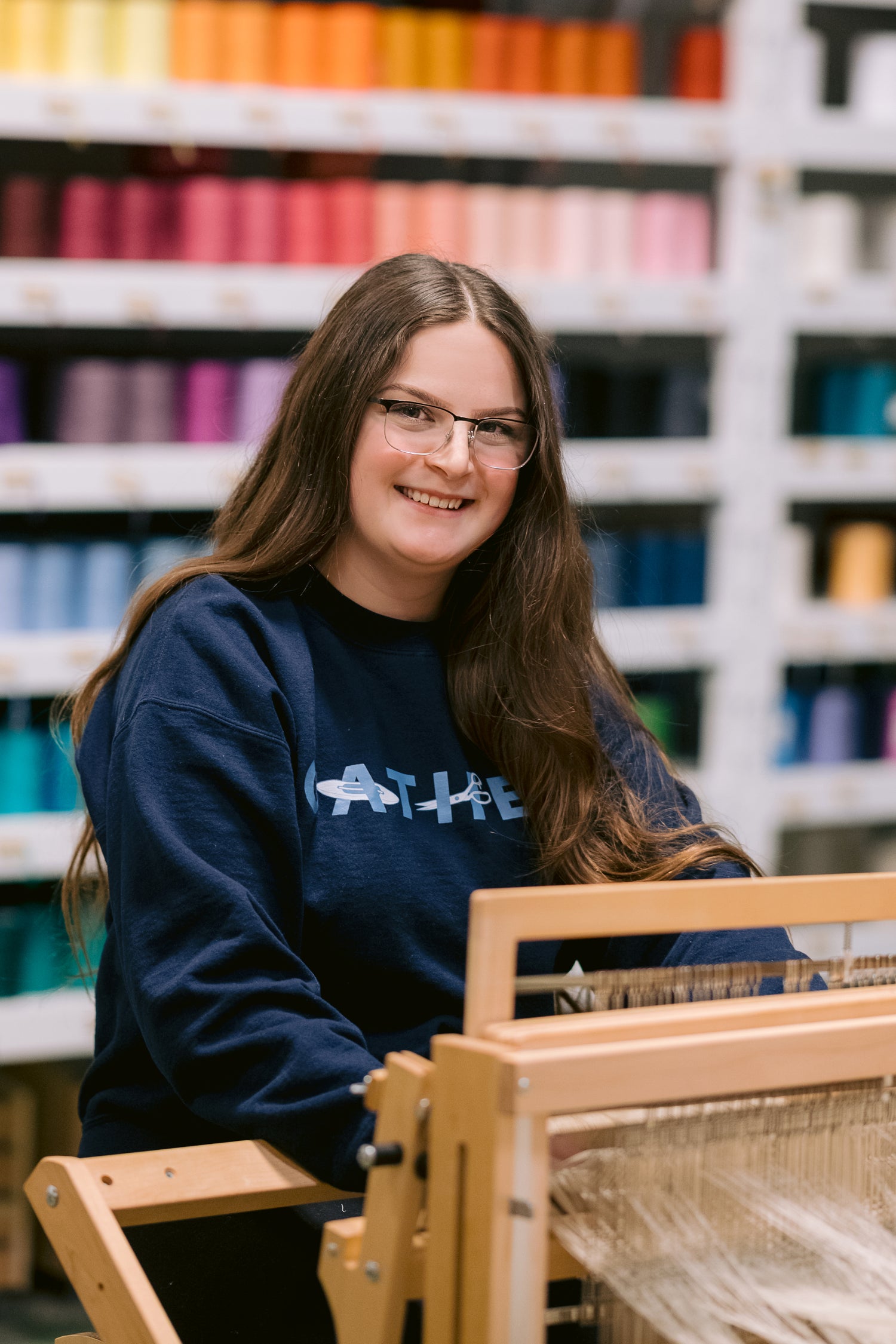 Abby Smitten
She/Her
Abby has been with Gather since before we officially opened! She threads looms, winds warps, and keeps our stock organized. She also helps with sewing workshops and packing orders. Abby's positive energy and attention to detail keep things running smoothly and make the studio a fun place to be.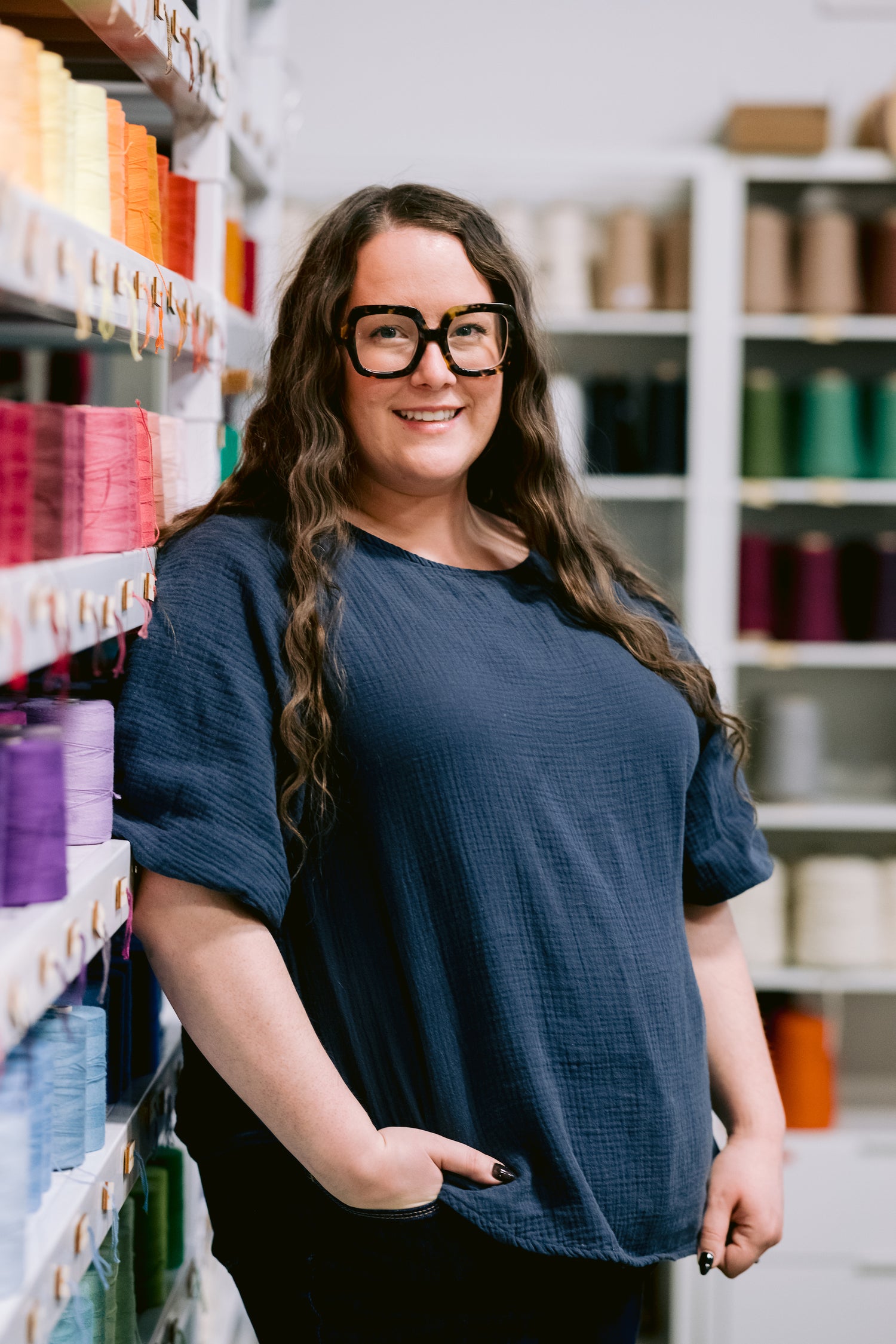 Angela Kelly
(she/her)
Angela Kelly is co-owner of Gather Textiles and an expert sewist specializing in contemporary garments.  She graduated from the Art Institute of Vancouver in Fashion Design & Marketing and has been teaching in Edmonton for 10 years.  Angela is passionate about using traditional sewing techniques in new and exciting ways.  When she isn't sewing, Angela is likely doing embroidery, punch needle, weaving or dreaming up her next project.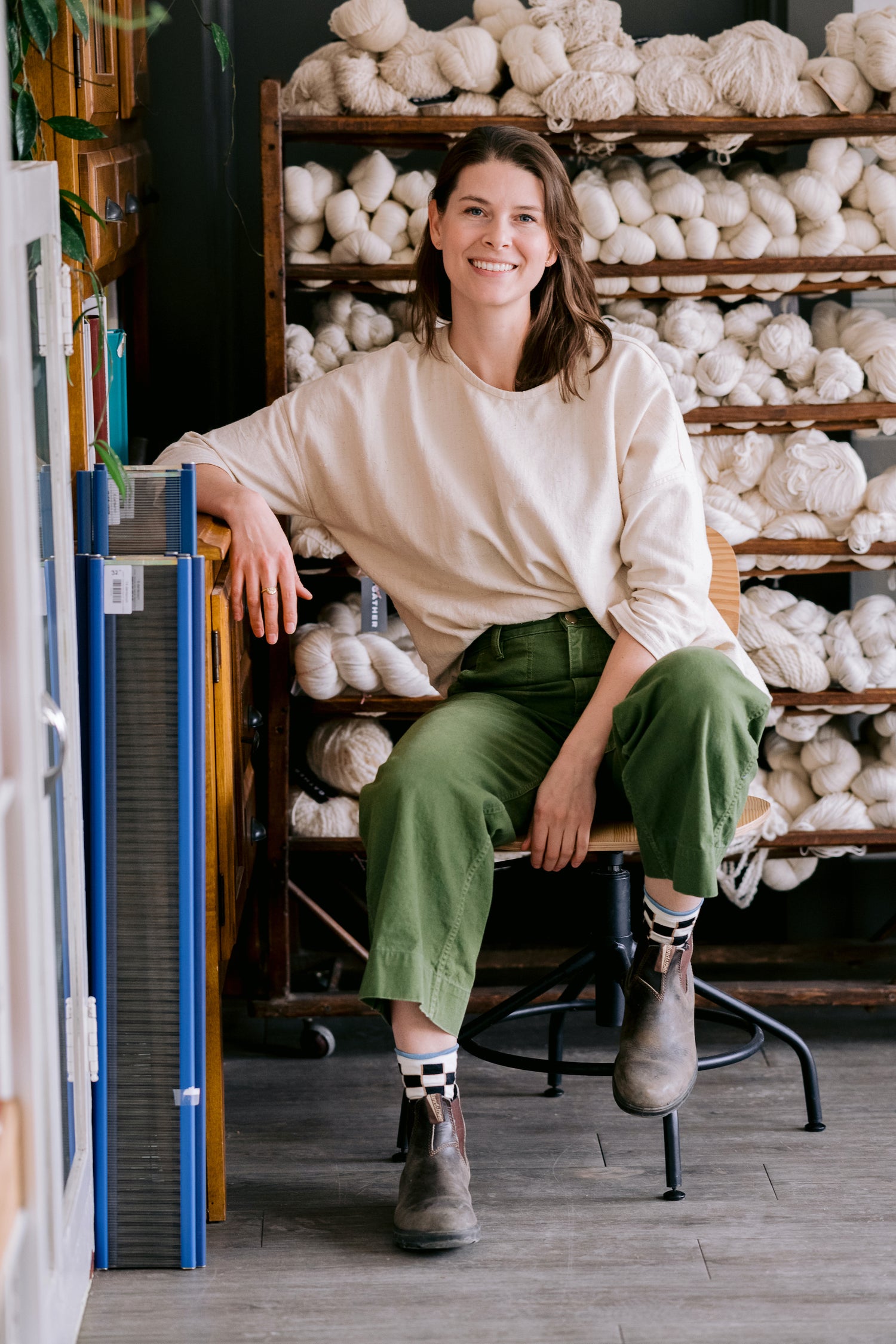 Kim McCollum
(she/her)
Master Weaver Designation from Olds College 2022
Kim McCollum is co-owner of Gather Textiles. There are many strands to her weaving practice. As a workshop instructor, she has taught hundreds of new weavers how to create cloth and design woven pieces. She has travelled to Morocco, India, and across the United States and Canada to learn about and teach weaving. Kim is also a working visual artist who earned an MFA from the University of Alberta in 2020. Her paintings and textile art explore the intersection of craft traditions and contemporary art through the structure of the grid. As a designer, she leads Gather's pattern development and creative direction. Kim is constantly on the lookout for ways to grow communities around craft.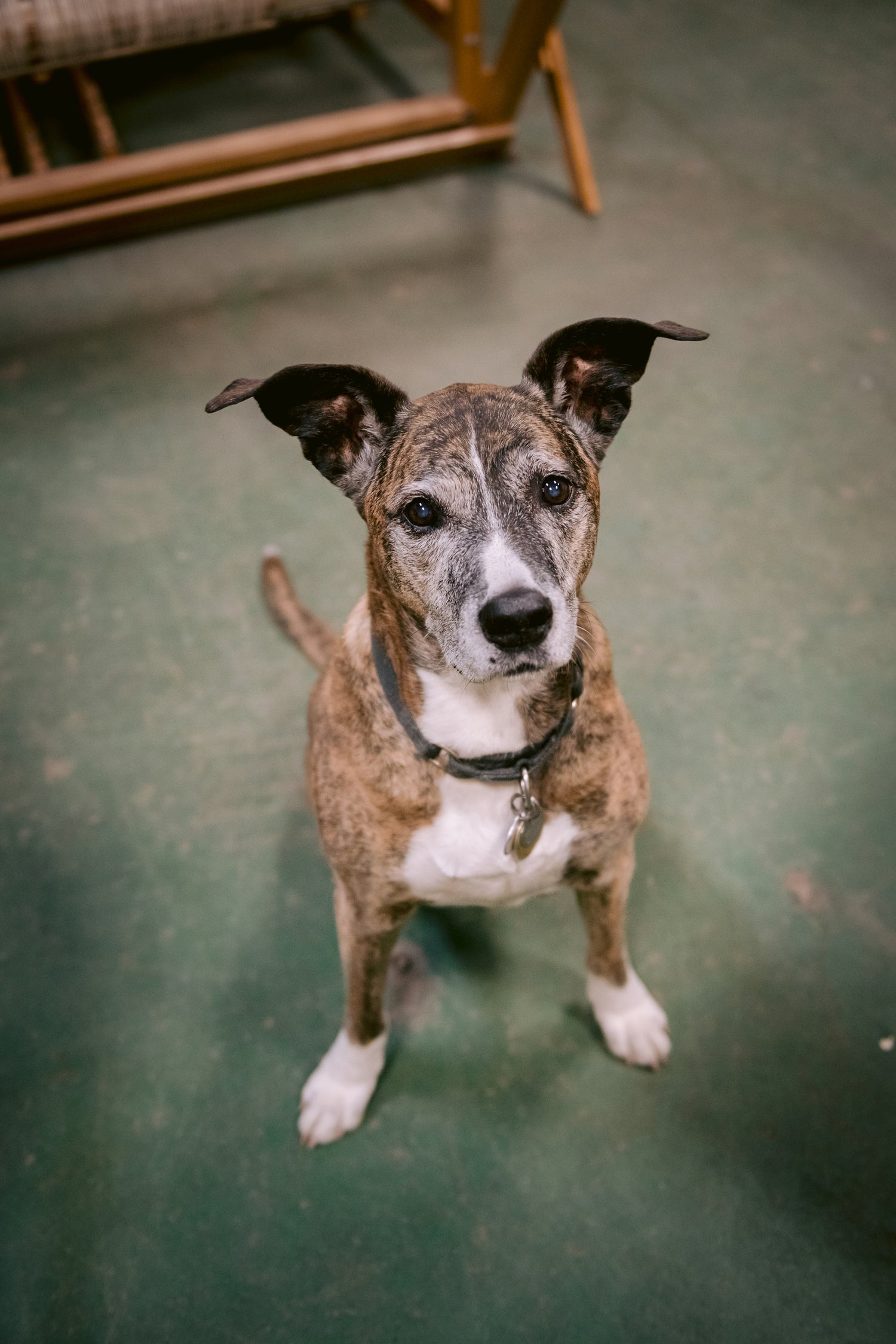 Juno
Our beloved studio dog. She is the best comfort after a major weaving blunder.