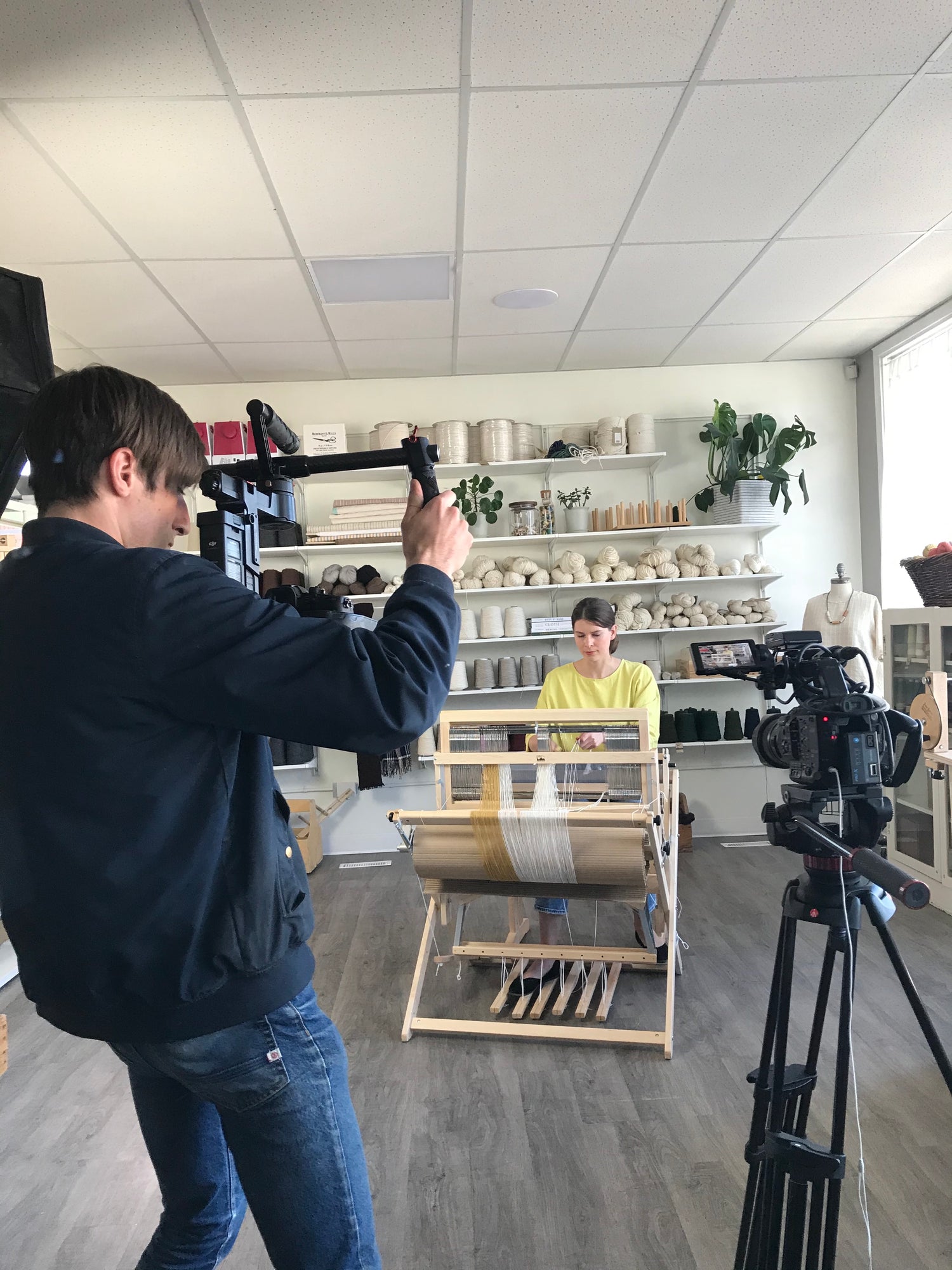 At the end of a beginner weaving workshop, I remember one student happily looking over her completed scarf saying "There were so many little steps to get here, but now I see how it all comes together!" 
Weaving is a complex craft. So much of the satisfaction of weaving comes from seeing a cone of yarn transform into an intricate, orderly grid one step at a time… if only we can learn to cleanly and confidently navigate all those little steps to get there. 
Gather's online course Learn to Weave on a Four Shaft Loom is a clear, reassuring guide to weaving that breaks down the process into manageable bites. It takes you through a single project from beginning to end, explaining each step along the way.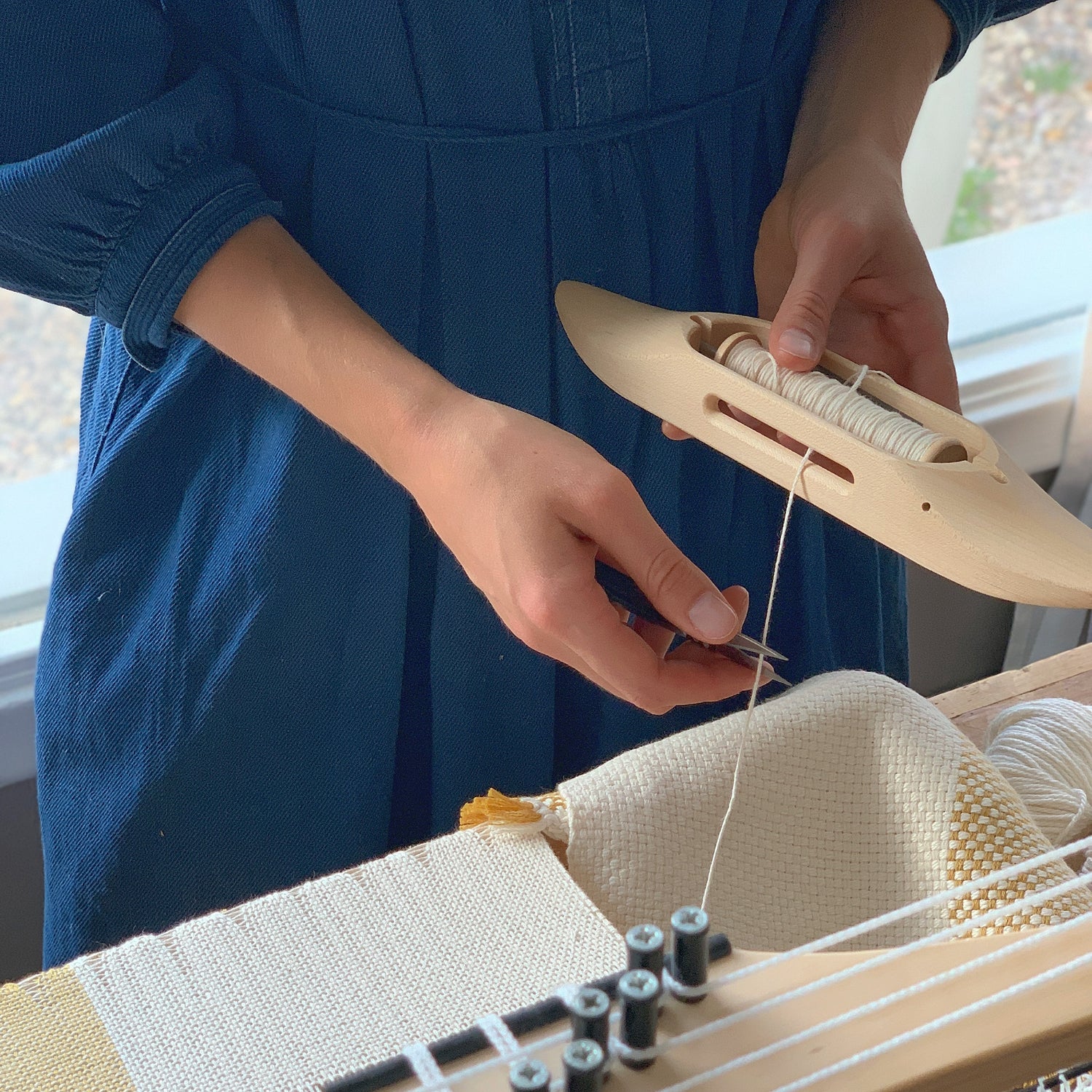 Kim and Angela asked me to watch through the course and share my thoughts, since I'm an expert rigid heddle loom weaver, but just an intermediate four-shaft weaver.
I taught myself to weave without any in-person instruction. I've cobbled together my knowledge from books, videos, online groups, and friends over the last few years. What I've learned from that process is that there's a lot of good advice out there, and there's also a lot of legitimately really, really terrible advice. 
It's a relief to have one solid source that gives you the good advice and helps you steer clear of the rest. If you're a new weaver and you want one straightforward and reliable source to learn from, this course is perfect. Kim is a master weaver who has learned from many sources and distilled it all into a beginner course. She can save you from doing all the research that I did! If you've already learned to weave but want a refresher, I think you'll find this course very helpful. There were a handful of tips and tricks in this course that I hadn't encountered before anywhere else. I've immediately put them into practice on my loom, and they are already saving me time and improving my accuracy.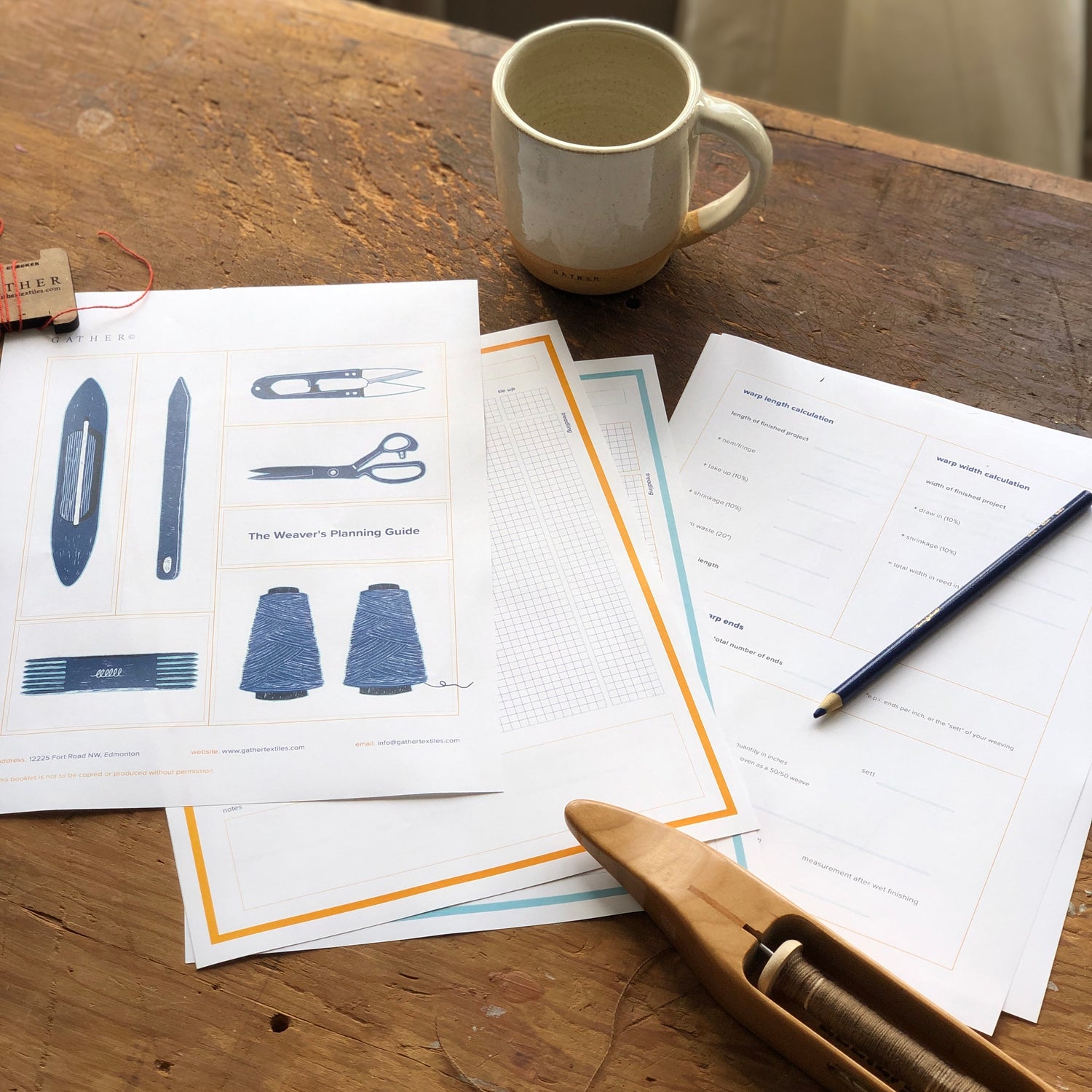 One thing I particularly appreciate about Gather's online course compared to other weaving videos I've watched is the quality and clarity of the filming. 
When Kim is explaining something, you can see exactly what she is doing with her hands. The close-up shots and slow movements made it much easier for me to understand exactly what I need to do. The videos are short and focused. This means that when I need a refresher on one particular item--like suspending the lease sticks--I can pop straight into the correct video and get what I need without digging for it.
I also love how calming and encouraging the course is. Kim is a patient and supportive in-person teacher, and those qualities translate really clearly into the online course. Kim really does care about welcoming new weavers into the craft in a way that supports and empowers them. She makes tasks that can feel overwhelming--like calculating how much yarn a project will take--feel achievable. Because the course works through one manageable-sized project, it lets you focus on mastering the fundamentals of weaving rather than being bombarded with options. Then you can take the skills you've learned and the supplemental PDFs for project planning and spread your wings.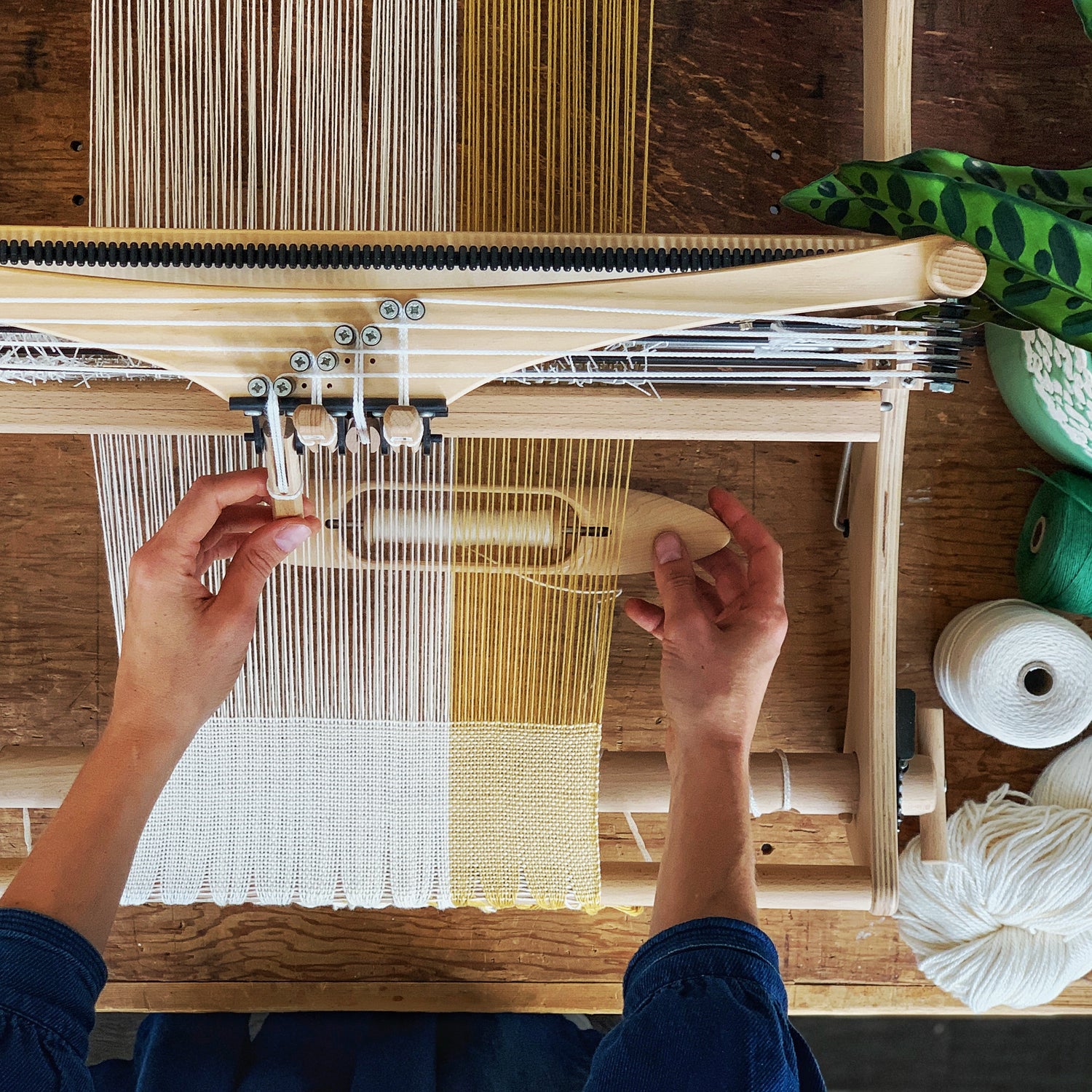 Based on the quality of instruction I've seen from Gather so far, I had high expectations of this course. 
Honestly, it blew those expectations out of the water. This resource has fabulous content, and is filmed and organized in a way that makes it easy and enjoyable to work through. Wherever you are in your weaving journey, I wholeheartedly recommend Learn to Weave on a Four Shaft Loom.