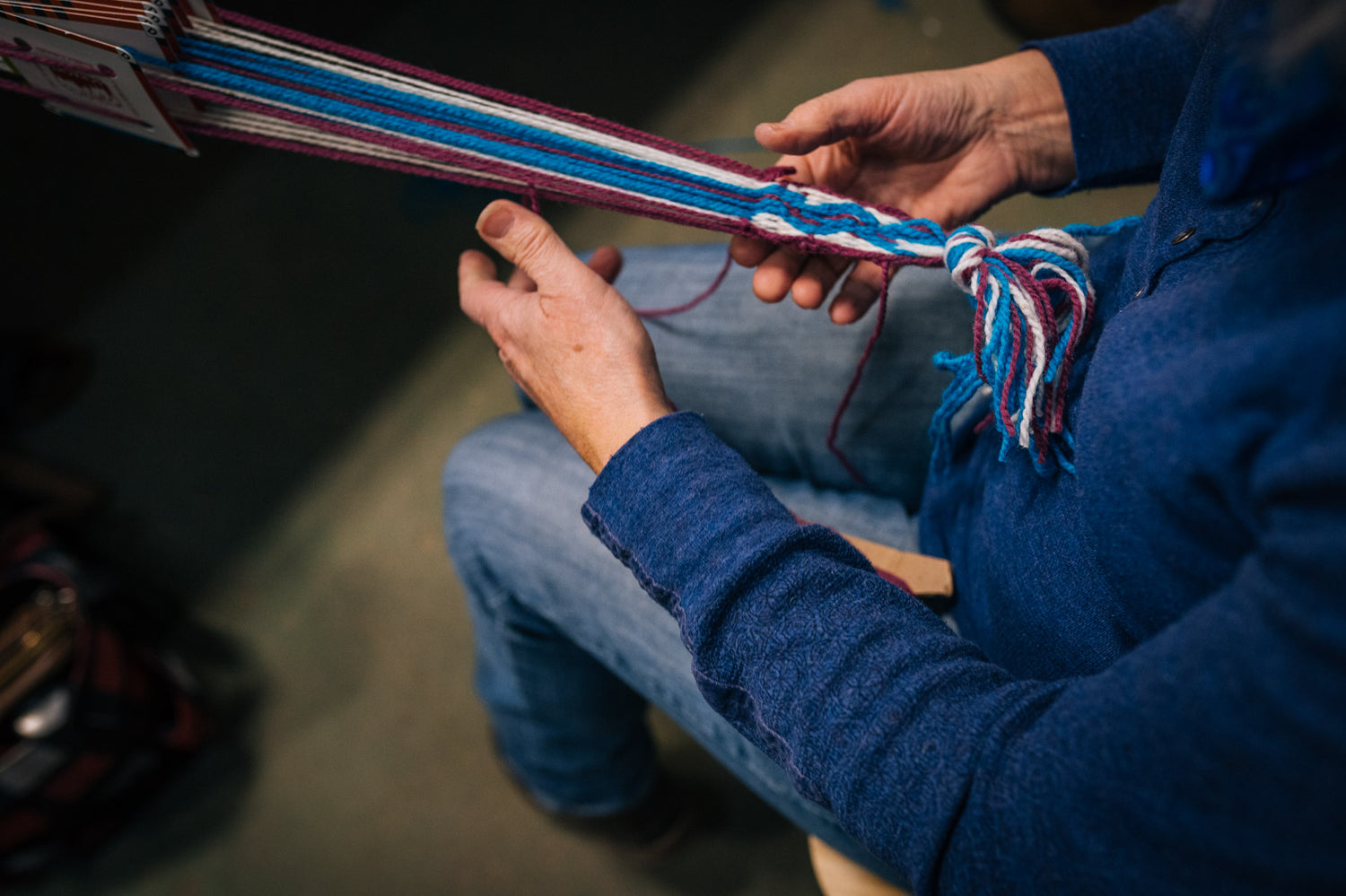 Small Looms
Price range $16 - $500
Fast to set up, perfect for small scale projects
Best for: weavers who want to dip their toes in and experiment with weaving, or experienced weavers looking to make small samples
We stock weaving cards, tapestry looms and inkle looms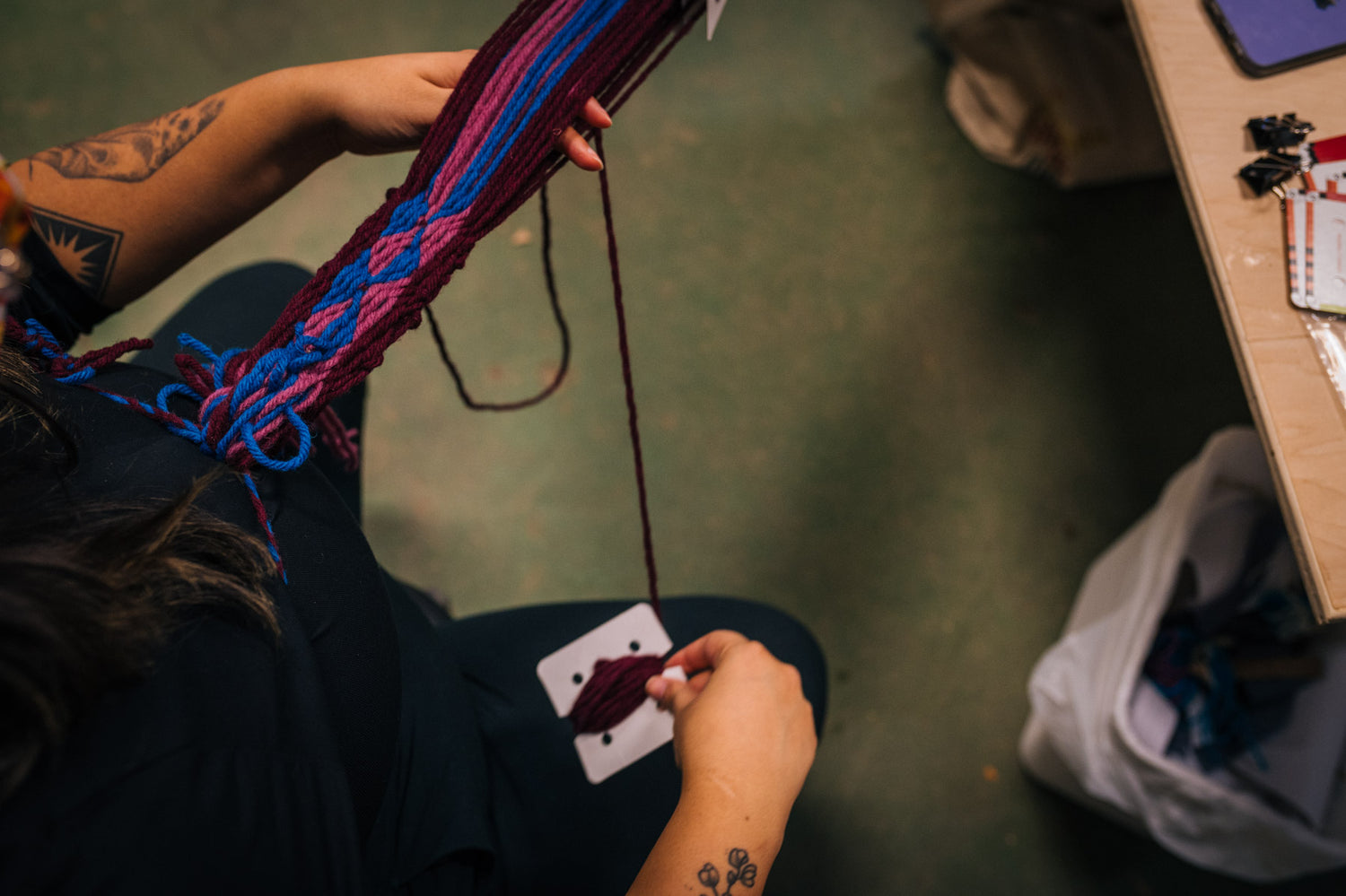 Weaving Cards
Card weaving (also known as tablet weaving) is a way to create patterned woven bands that are thick, sturdy and beautiful. The portability of these cards allows you to essentially carry a four-harness loom in your pocket!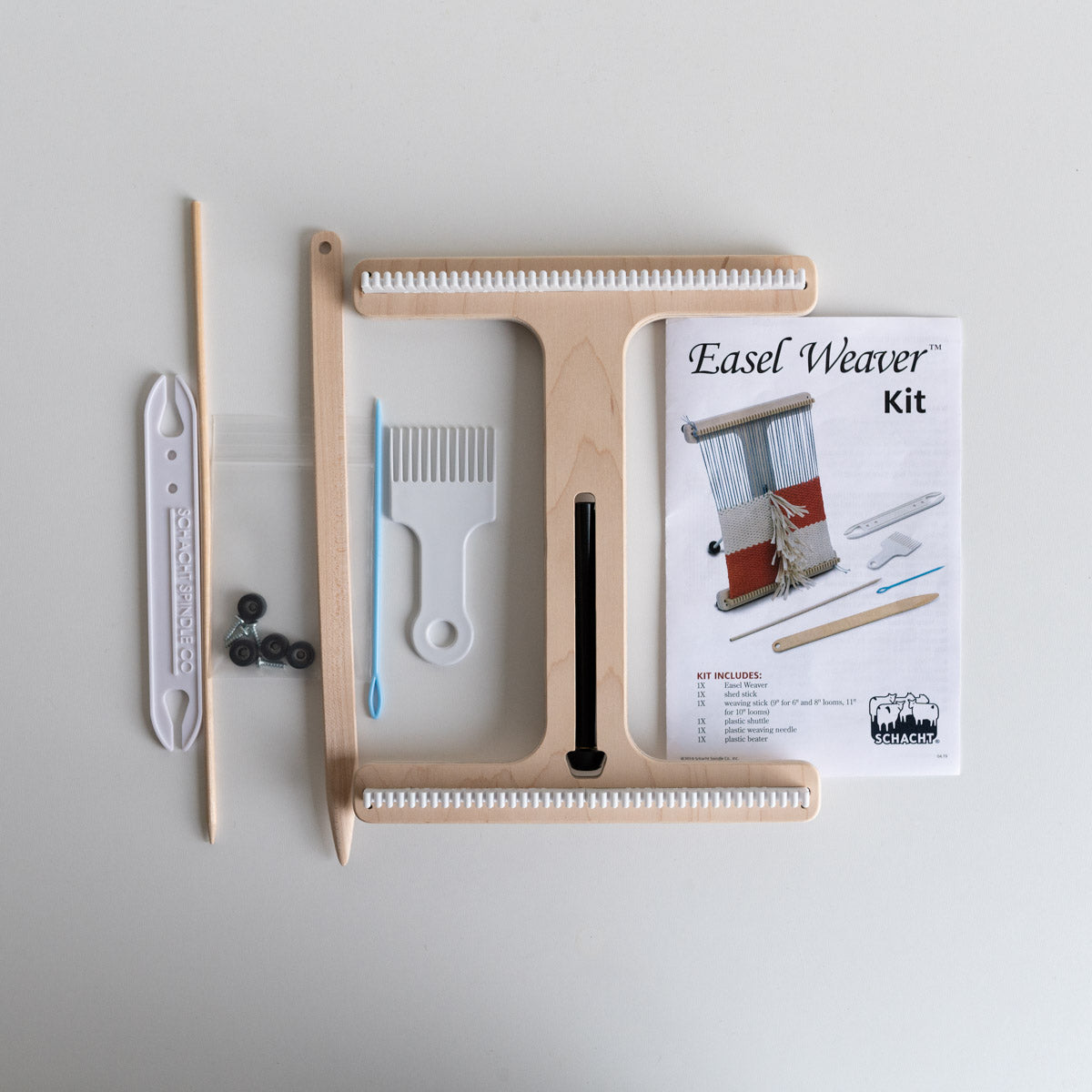 Tapestry Looms
Small and simple like this frame loom or large and capable of weft-faced two-shaft weaving, tapestry looms are great for weavers of all ages.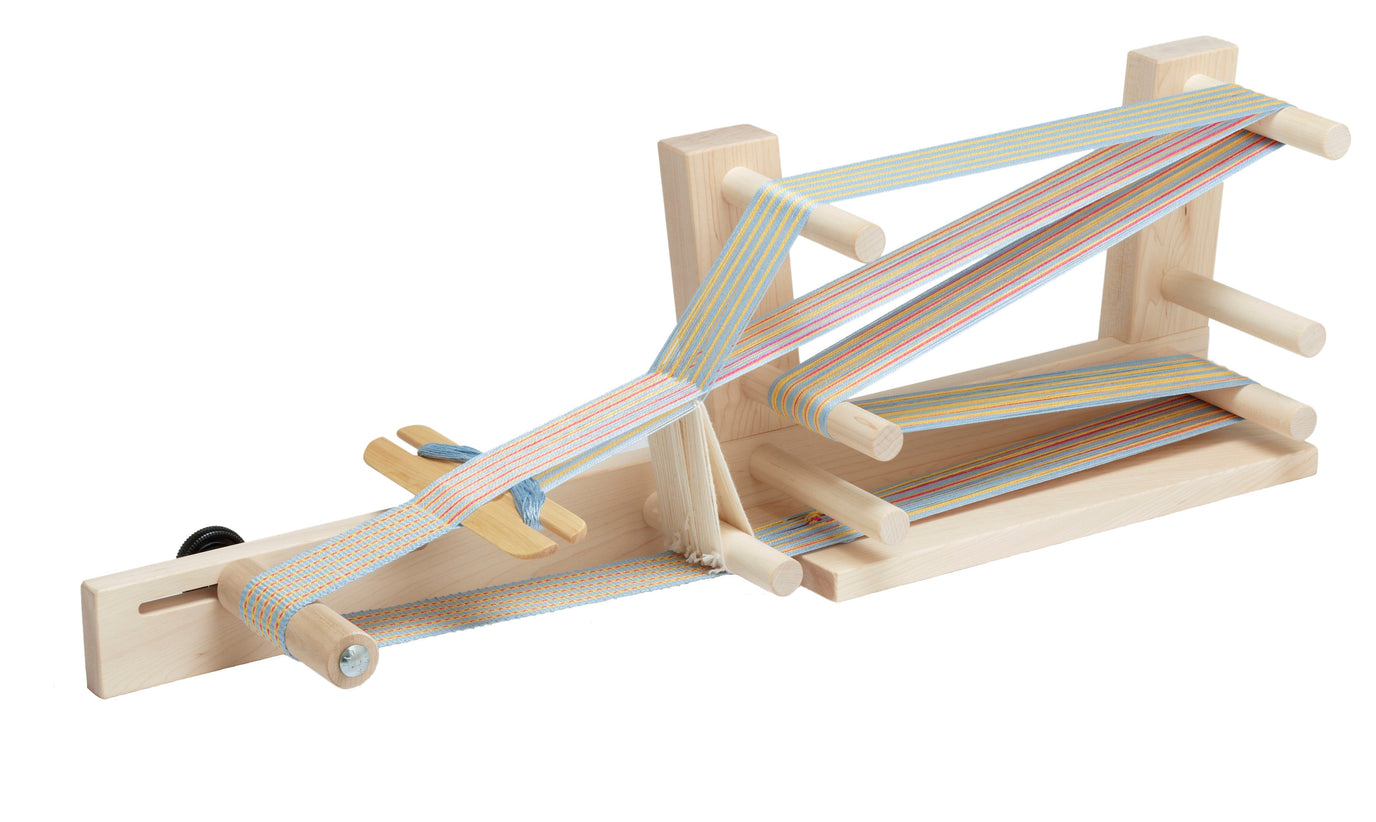 Inkle Looms
Inkle looms are great for weaving belts and bands. They're perfect for start-up weaving programs because they require little additional equipment, are easy to use and understand, and are easily stored.