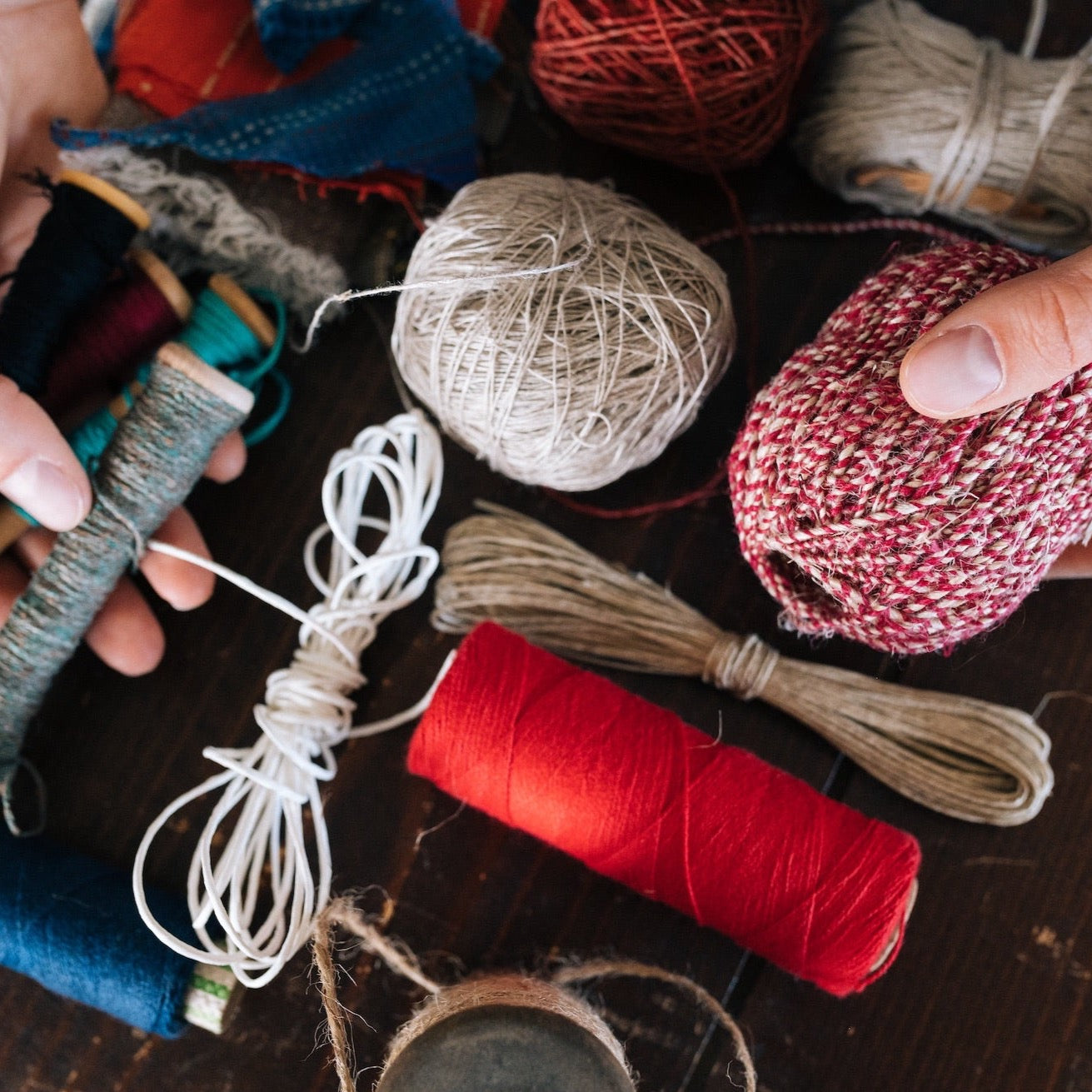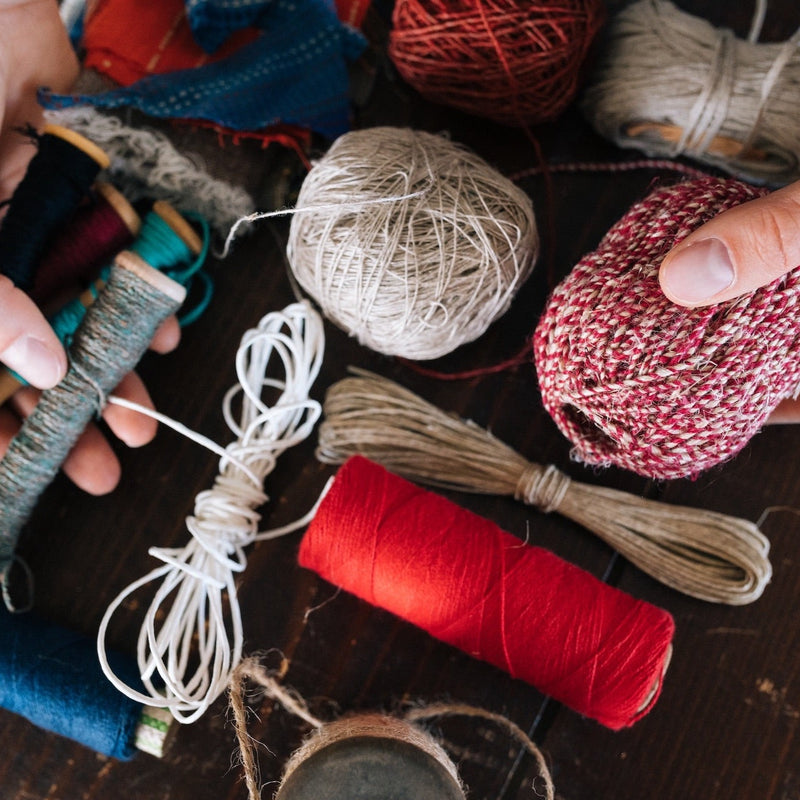 Workshops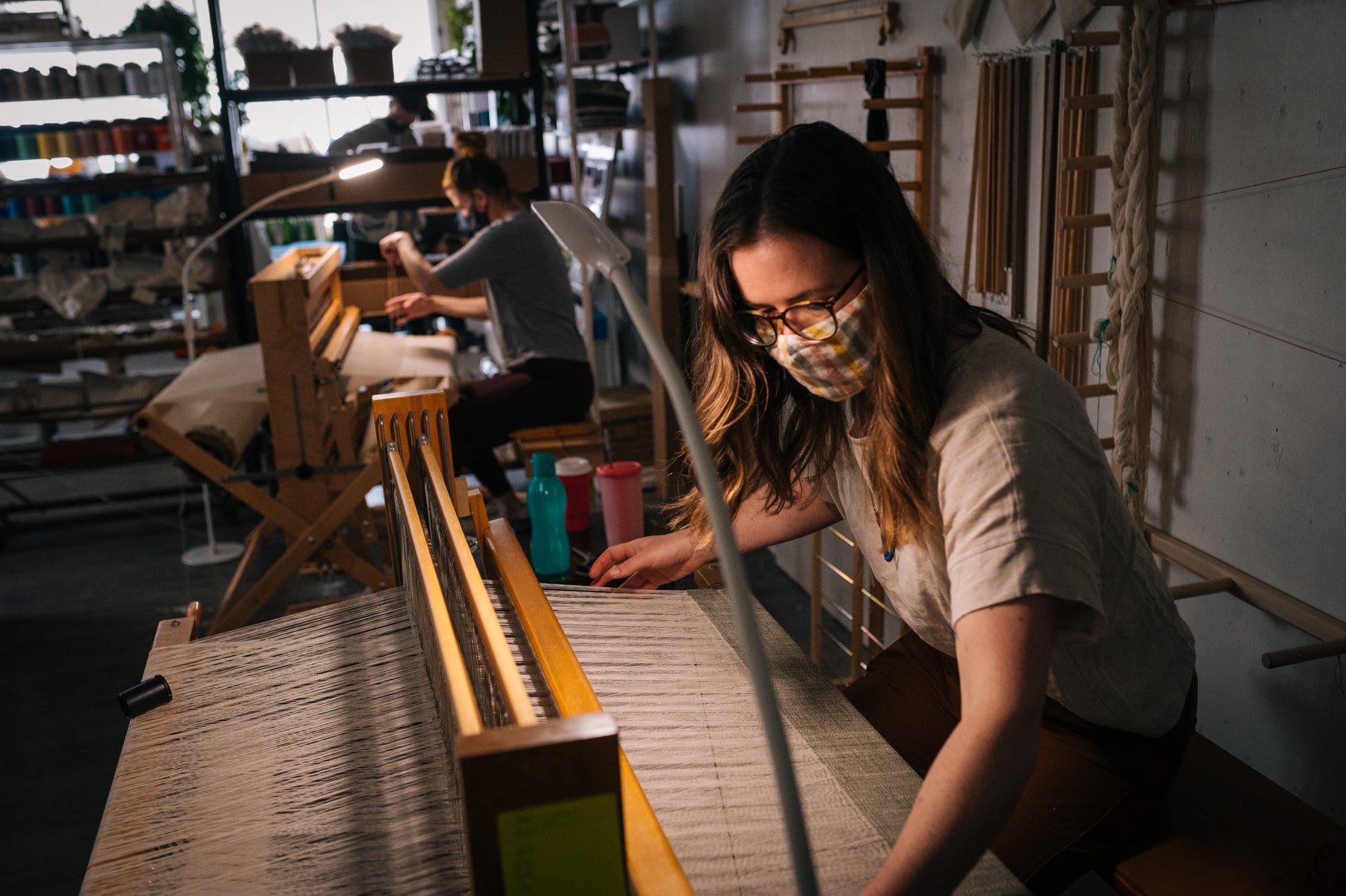 Large Scale Floor Looms
For your ambitious projects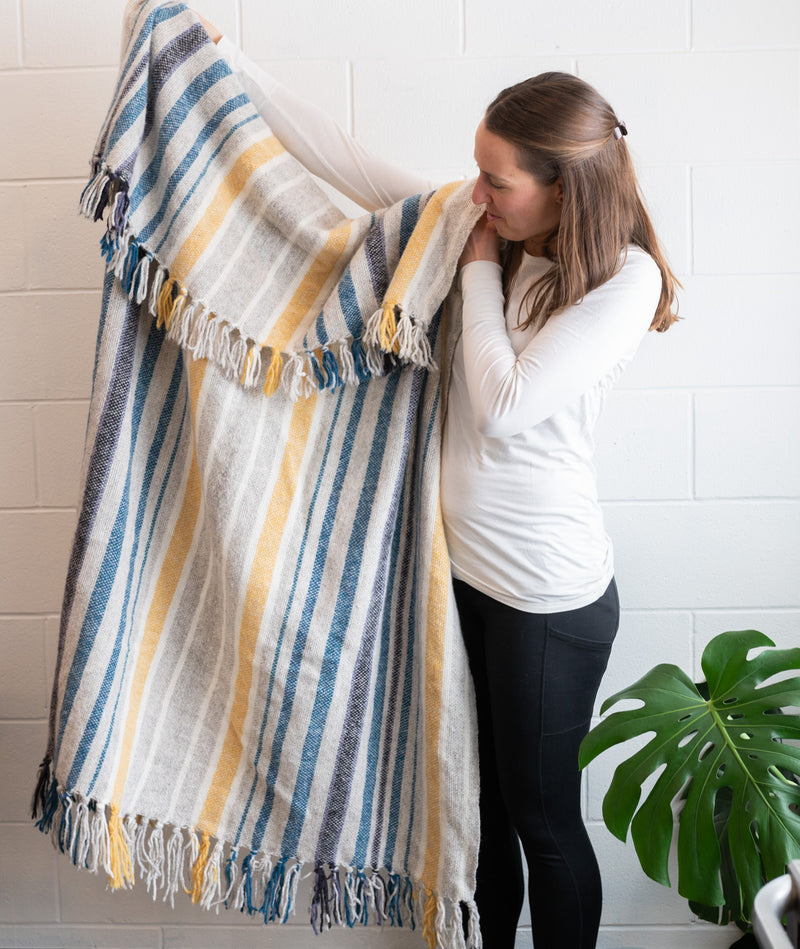 Book a Private Workshop
Alex worked with Shannon to design and weave this blanket from local wool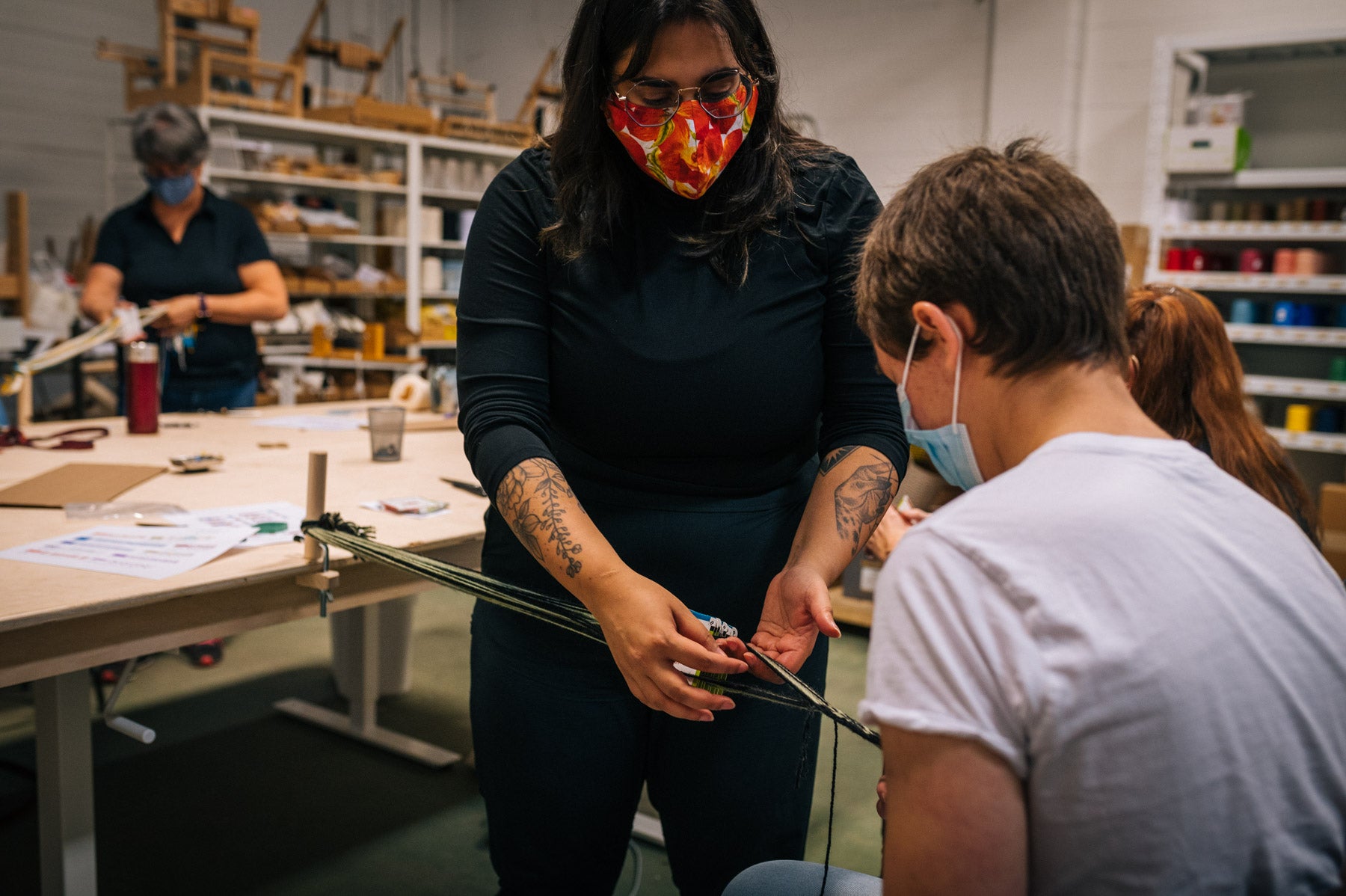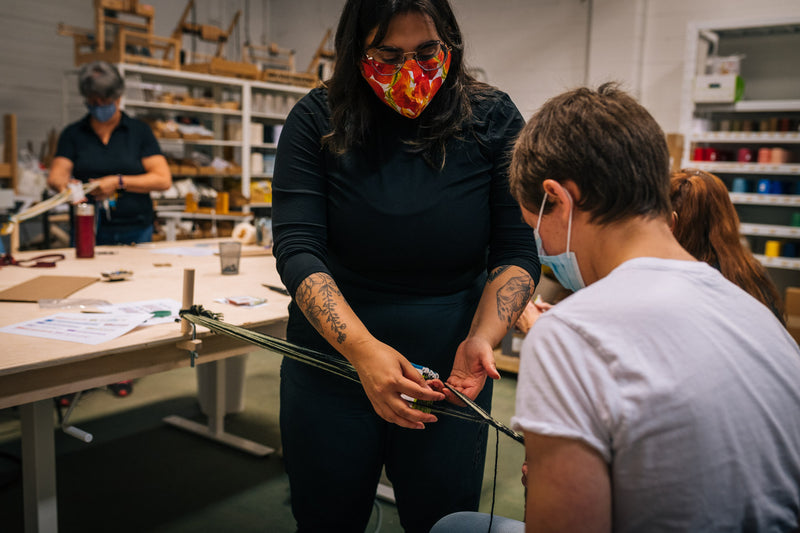 Guest Instructors
We invite expert weavers to our studio to share their knowledge
Learn to Sew
For beginner and intermediate students
If the workshop you would like is full please sign up for the waitlist!
Learn about our workshops first!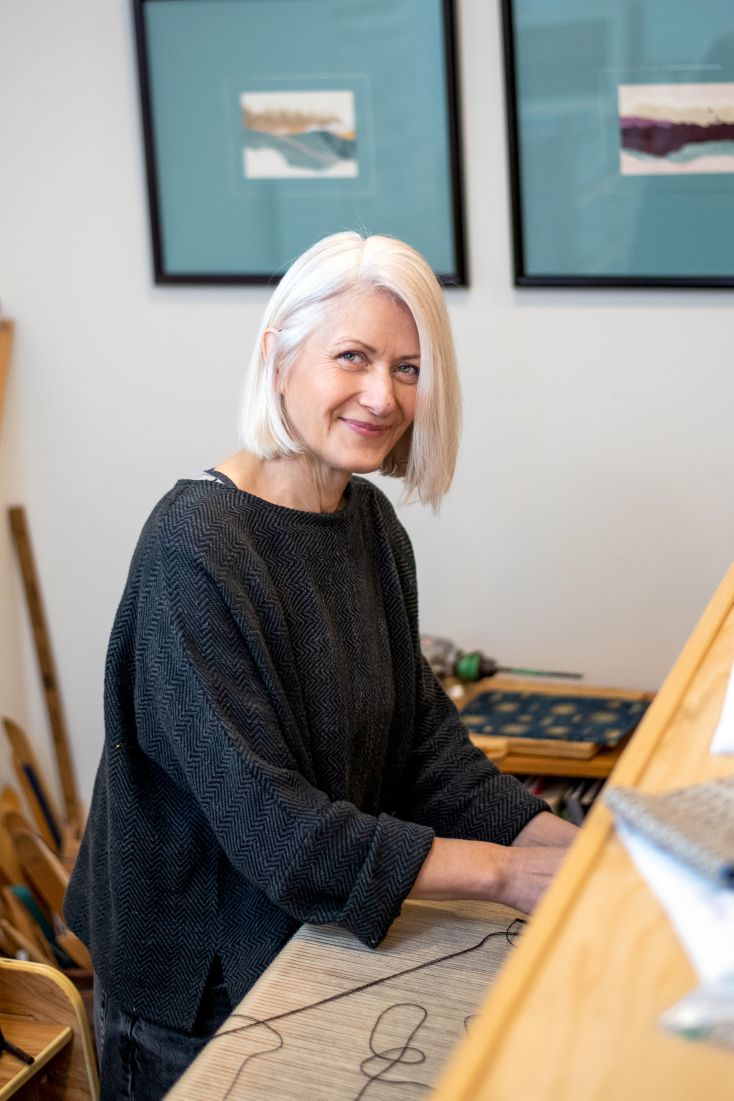 Shannon Nelson: Weaving
Shannon Nelson (she/her) teaches workshops and offers tutoring through Gather Textiles. She is pictured with Kalea working on the Parkland Blanket Wool project. Along with her two nieces, Shannon is part of The North Side Girls weaving collective, whose work has been featured at the Royal Bison and other local markets. Shannon specializes in teaching weavers how to make rugs, tea towels, and overshot designs. Her strong eye for detail and expert knowledge of weaving techniques make her an invaluable part of the Gather team.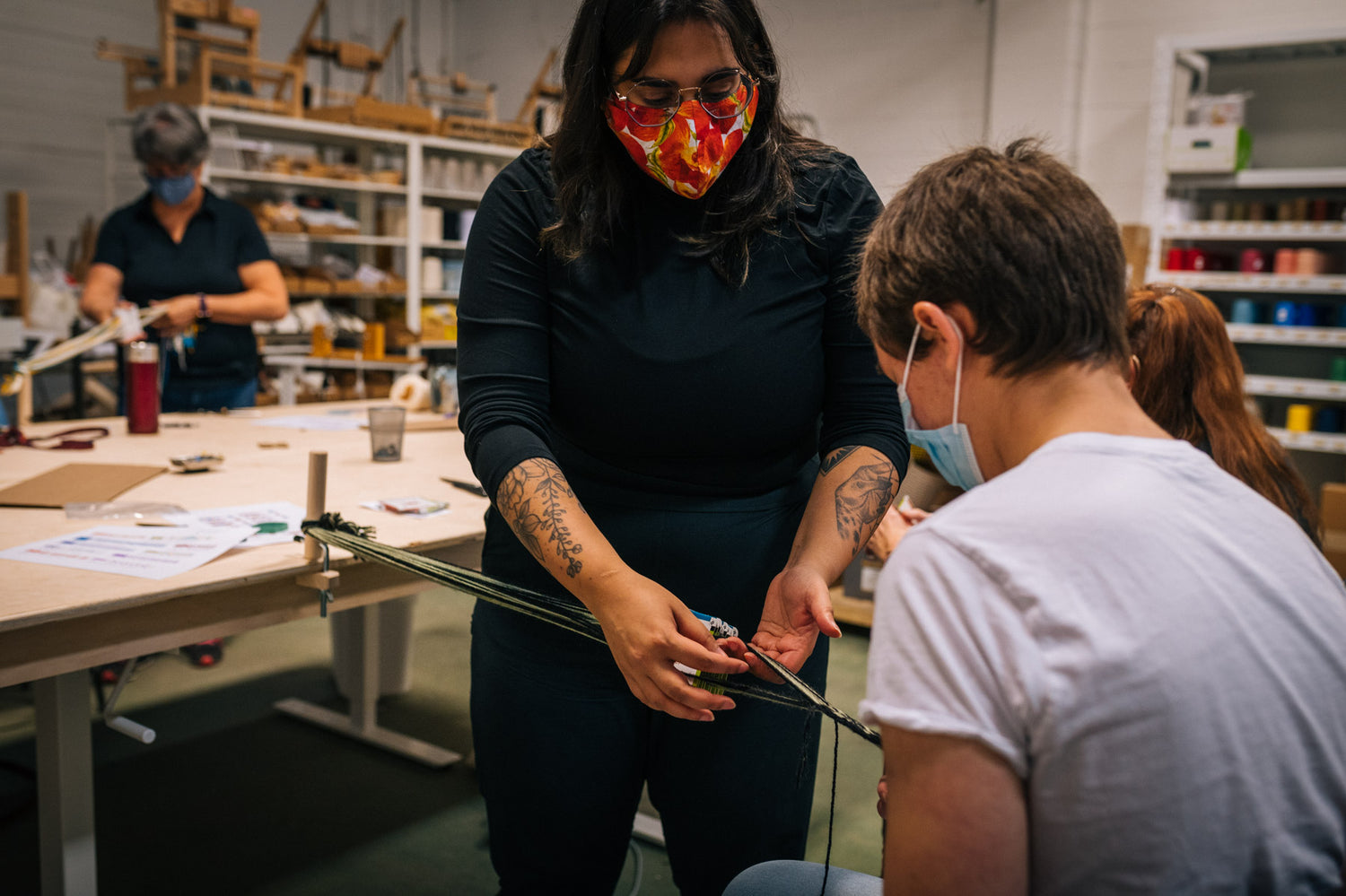 Saana Humayun: Card Weaving
Sanaa Humayun (she/her) is the child of Pakistani immigrants currently living and residing in Mohkinstsis, on treaty 7 land. She is an artist, writer, & curator, with a practice that thinks about non-narrative story telling, and the histories held within objects.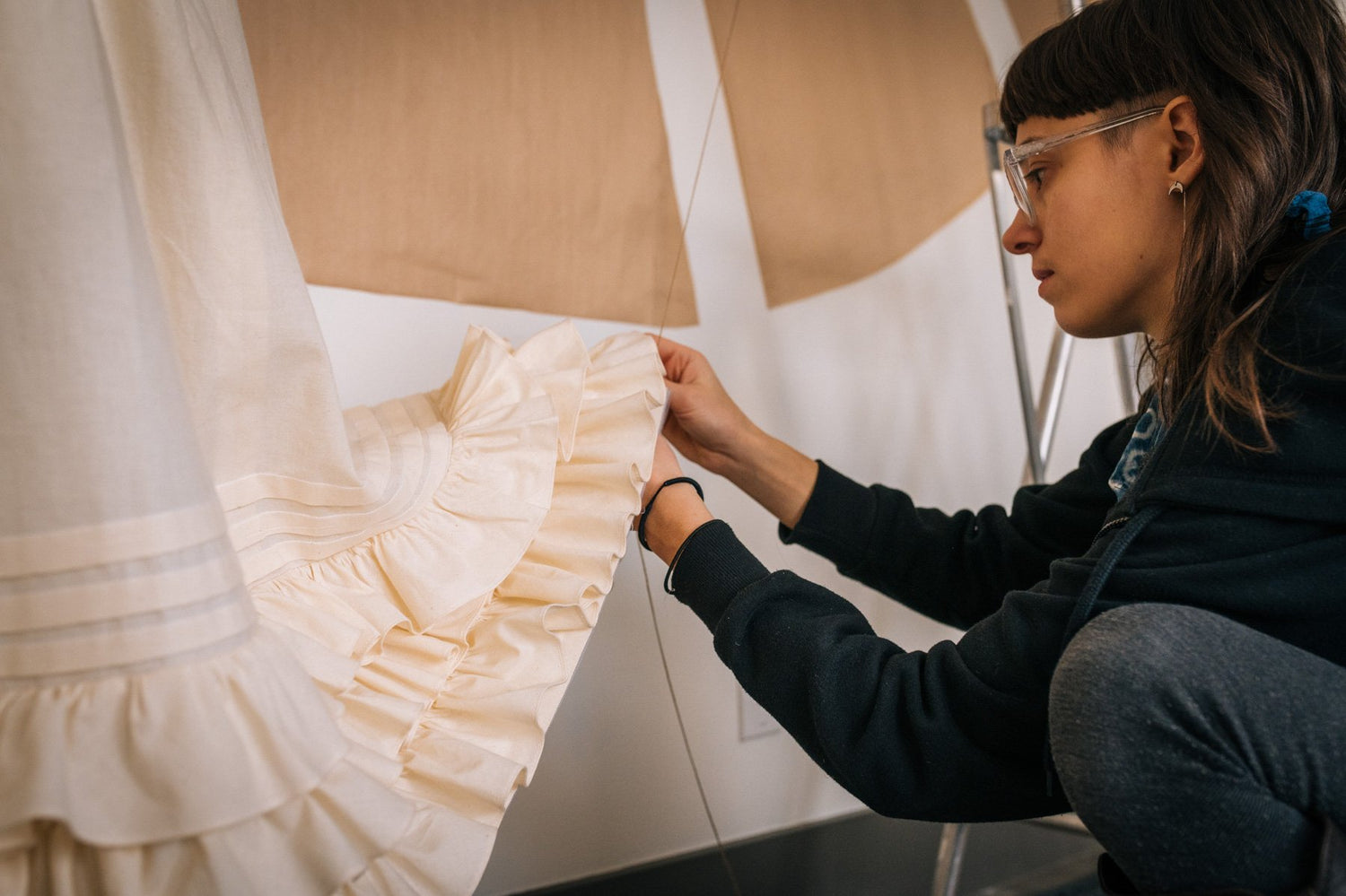 Katelin Karbonik: Sewing
Katelin Karbonik (she/her) is a dress historian and textiles-based maker interested in embodied knowledge.
She works in museums caring for textiles- and clothing-based collections as well as a freelance stitcher for theatre, film, living history and other projects.
Her artistic practice uses the embodied making process as a way of learning, with the goal of informing an understanding of the present and while also allowing her to better imagine the future.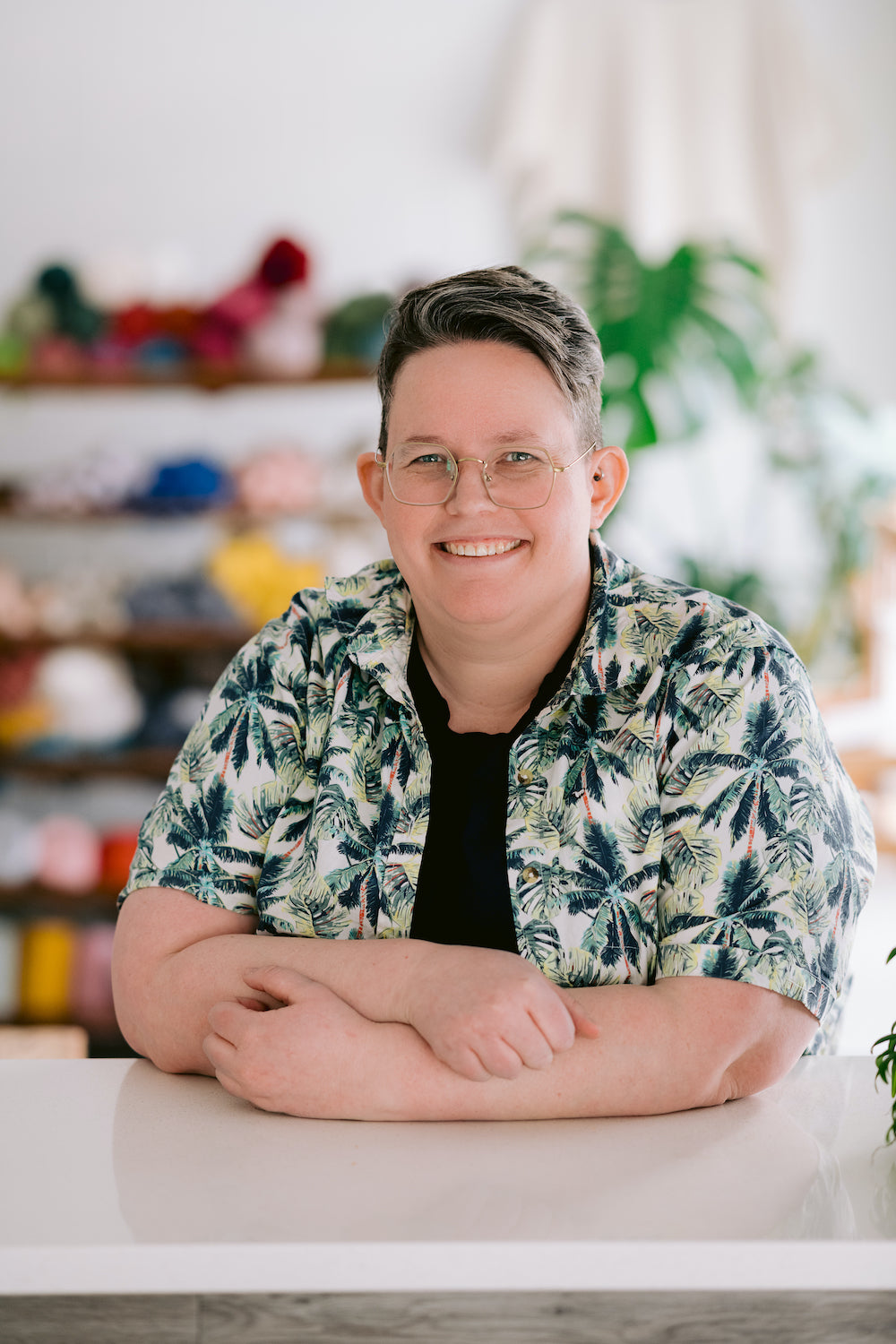 Jamie Hurlburt: Weaving
Jamie Hurlburt (they/them) is a handweaver and weaving instructor who only feels truly relaxed when sitting at a loom. At Gather they are the expert in rigid heddle looms: small, simple looms with lots of potential. They also teach four shaft weaving and writes content for the Gather blog, troubleshooting series, and online learning. They are passionate about welcoming new weavers to the craft and about bringing weaving into community spaces.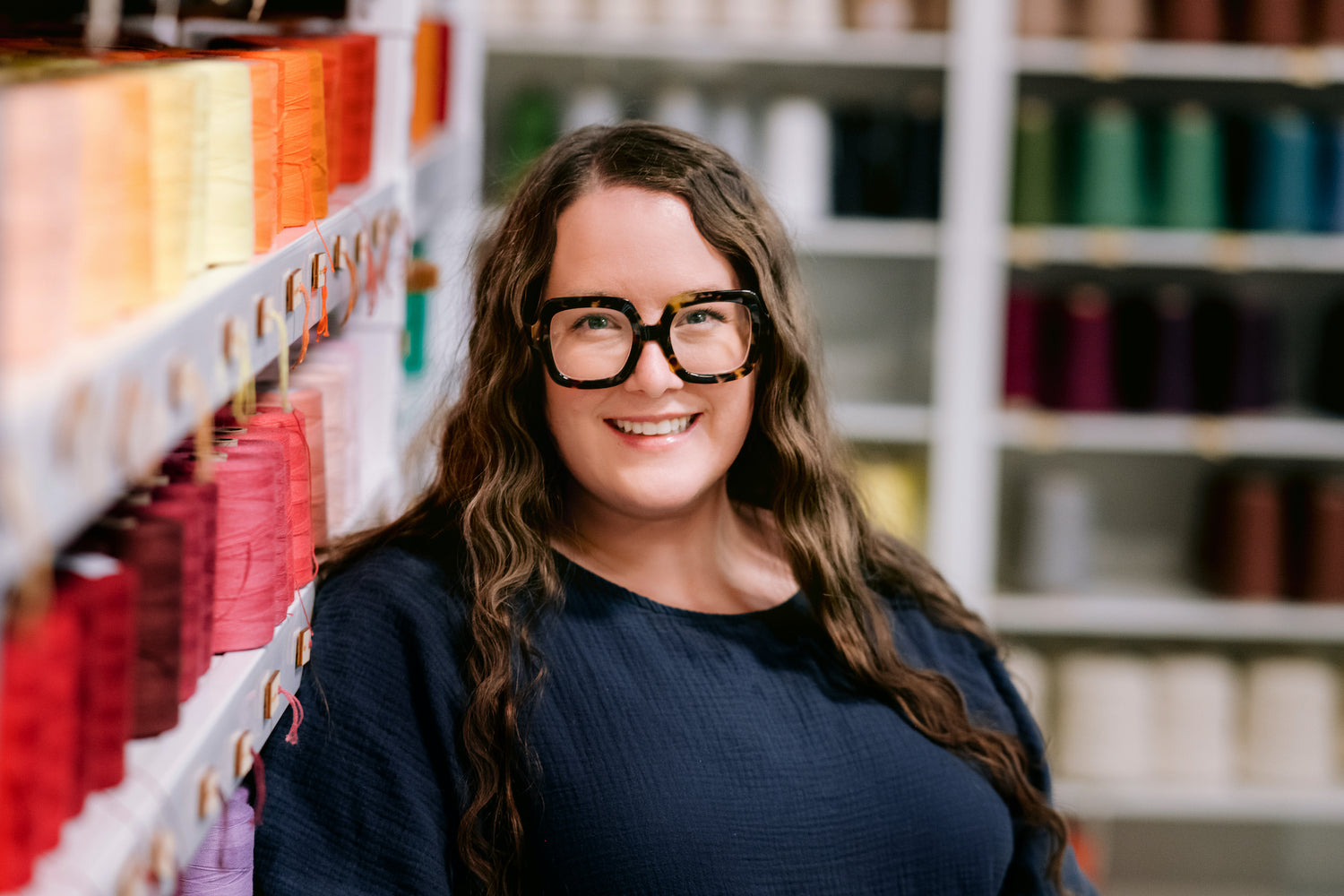 Angela Kelly: Sewing
Angela Kelly (she/her) is co-owner of Gather Textiles and an expert sewist specializing in contemporary garments.  She graduated from the Art Institute of Vancouver in Fashion Design & Marketing and has been teaching in Edmonton for 10 years.  Angela is passionate about using traditional sewing techniques in new and exciting ways.  When she isn't sewing, Angela is likely doing embroidery, punch needle, weaving or dreaming up her next project.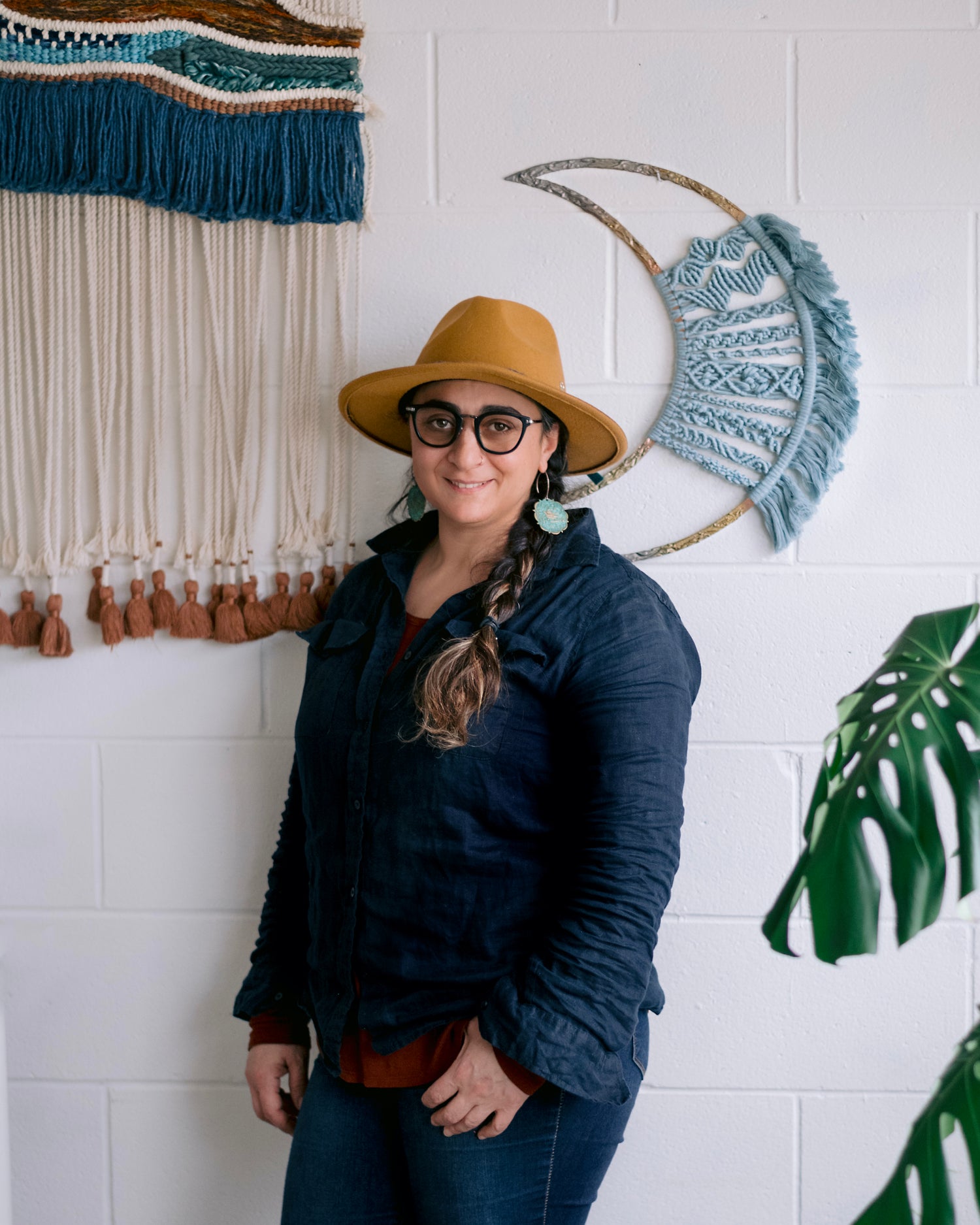 Barb Rahal: Macrame
Barb (she/her) is our newest Gather team member and we couldn't be more lucky to have her! A lover of arts, animals, nature and all things fibre. Barb has been a professional photographer for the past 26 years and has fallen in love with the magic of knot tying and hand weaving. Barb teaches macrame classes, helps around the studio and brings a ton of fun energy!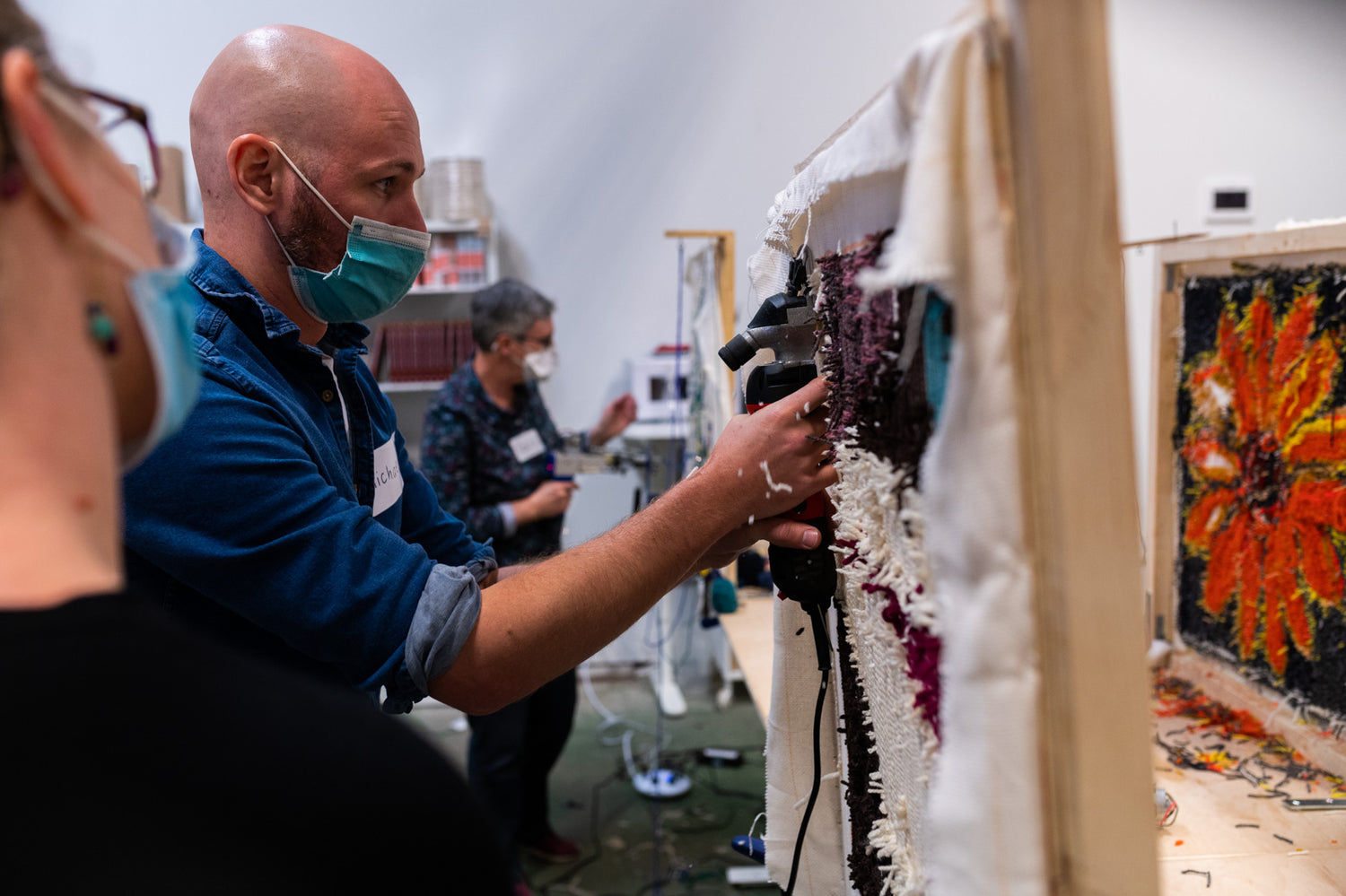 Michael Magnussen: Power Tufting
Michael Magnussen (he/him) is an award winning textile artist (MFA OCAD University) who has exhibited their work at the Textile Museum of Canada, Museum of Contemporary Art, and the Art Gallery of Ontario.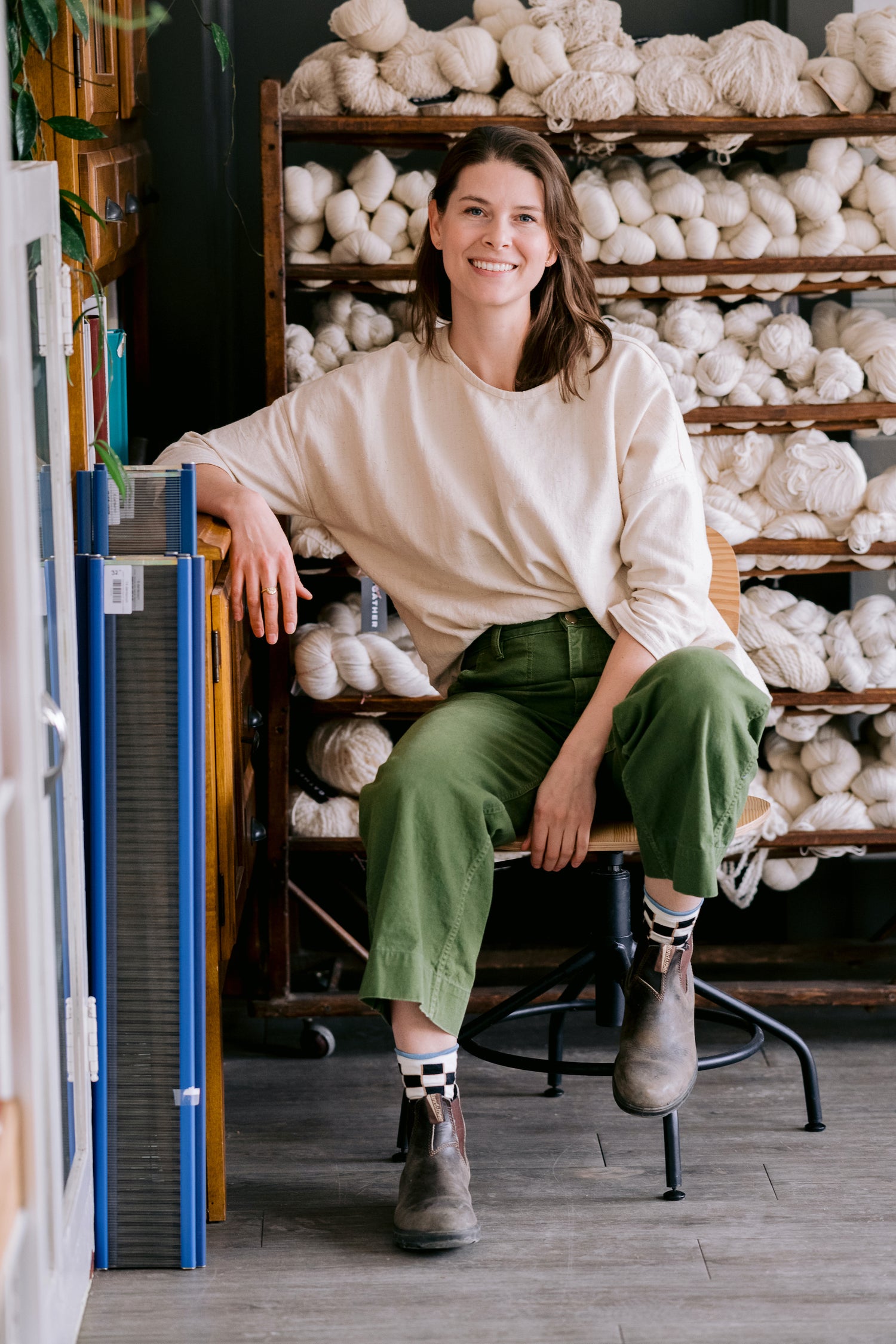 Kim McCollum
She/Her
Kim McCollum is a visual artist and co-owner of Gather Textiles. Kim has taught over 200 new weavers, specializing in contemporary artistic approaches. Her love of textiles has taken her to India, Morocco, and throughout Canada and the United States to study. Kim has a Masters of Fine Arts from the University of Alberta and a graduate of Olds College Master Weaver program. 
Interested in teaching with us?
We aim to bring you instructors with diverse expertise in a variety of textile practices. Interested in teaching with us? Send us a message!