Weave + Sew with Gather
Quality weave + sew education is one of the cornerstones of our studio. We have woven over 100 samples in the last four years.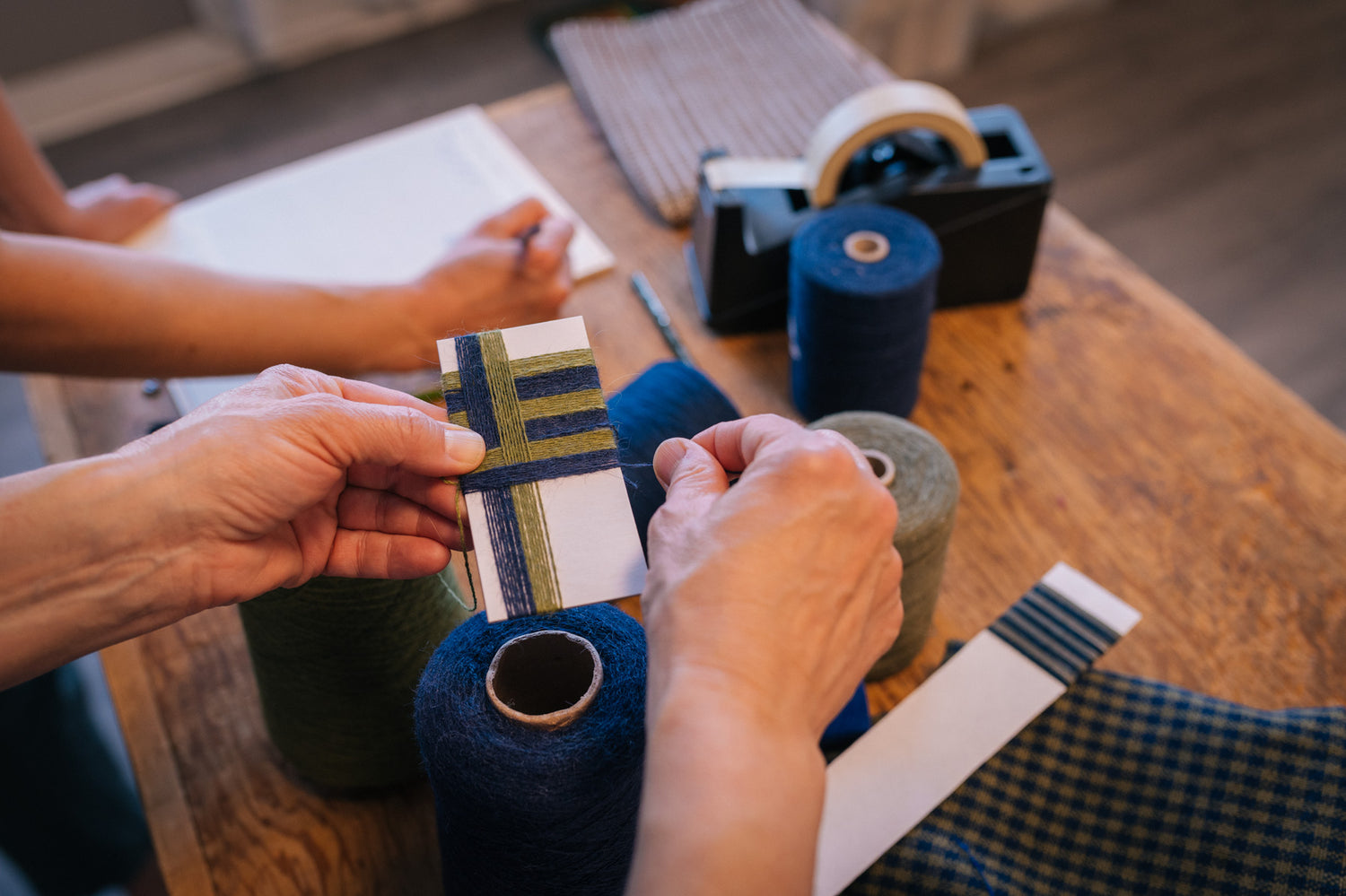 Research
Knowing your materials is vital when weaving yardage for sewing. In our studio we use a team approach. Together we discuss ideas, make samples, write up drafts and make yarn wraps to visualize the garment.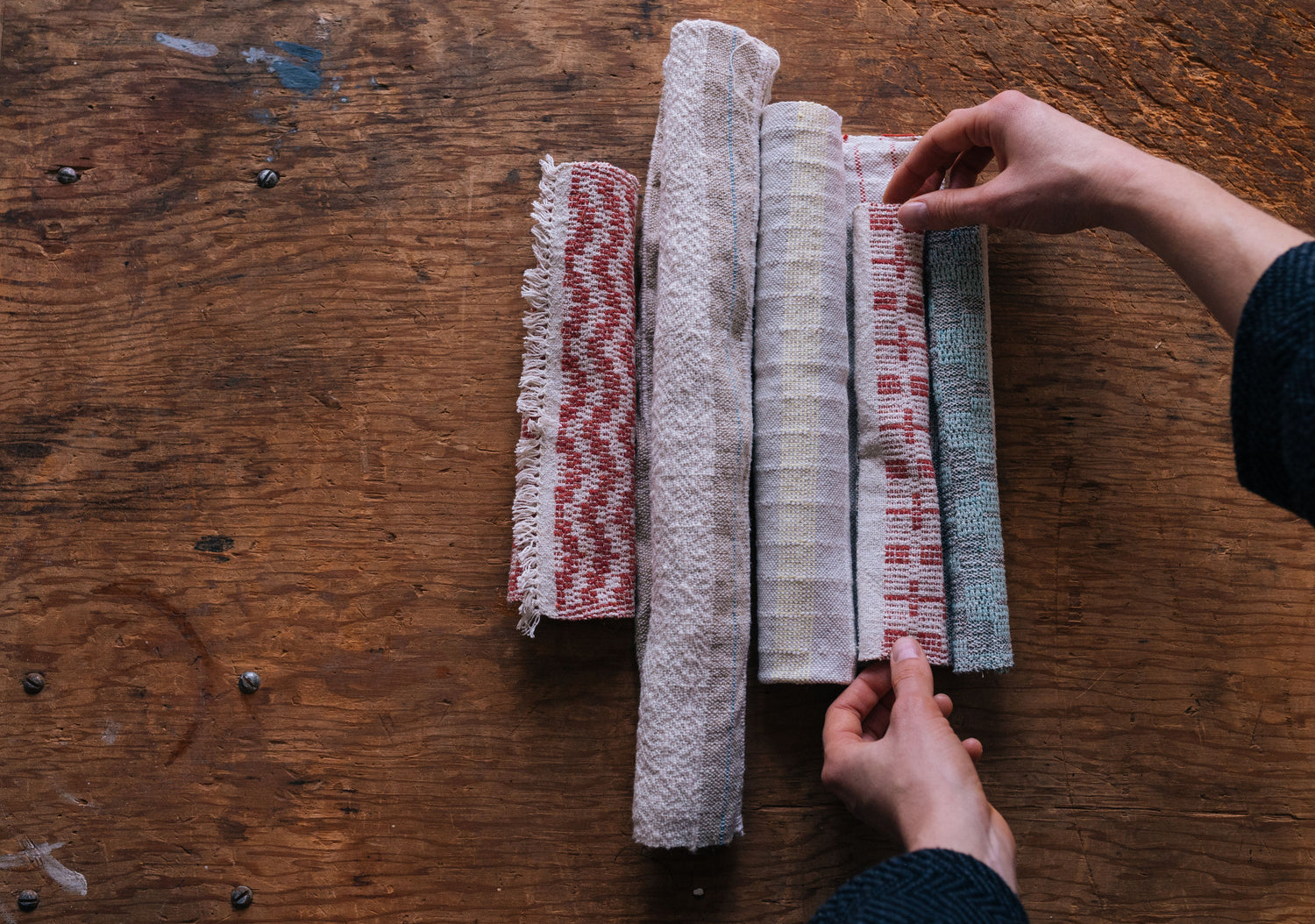 Sampling
Making samples of handwoven yardage helps us to make little tweaks that take the material from good to great. As tempting as it can be to dive right in, we take the time to try a few different iterations of a project before making a large warp. Our studio has an extensive sample collection we refer to when making weave + sew recomendations.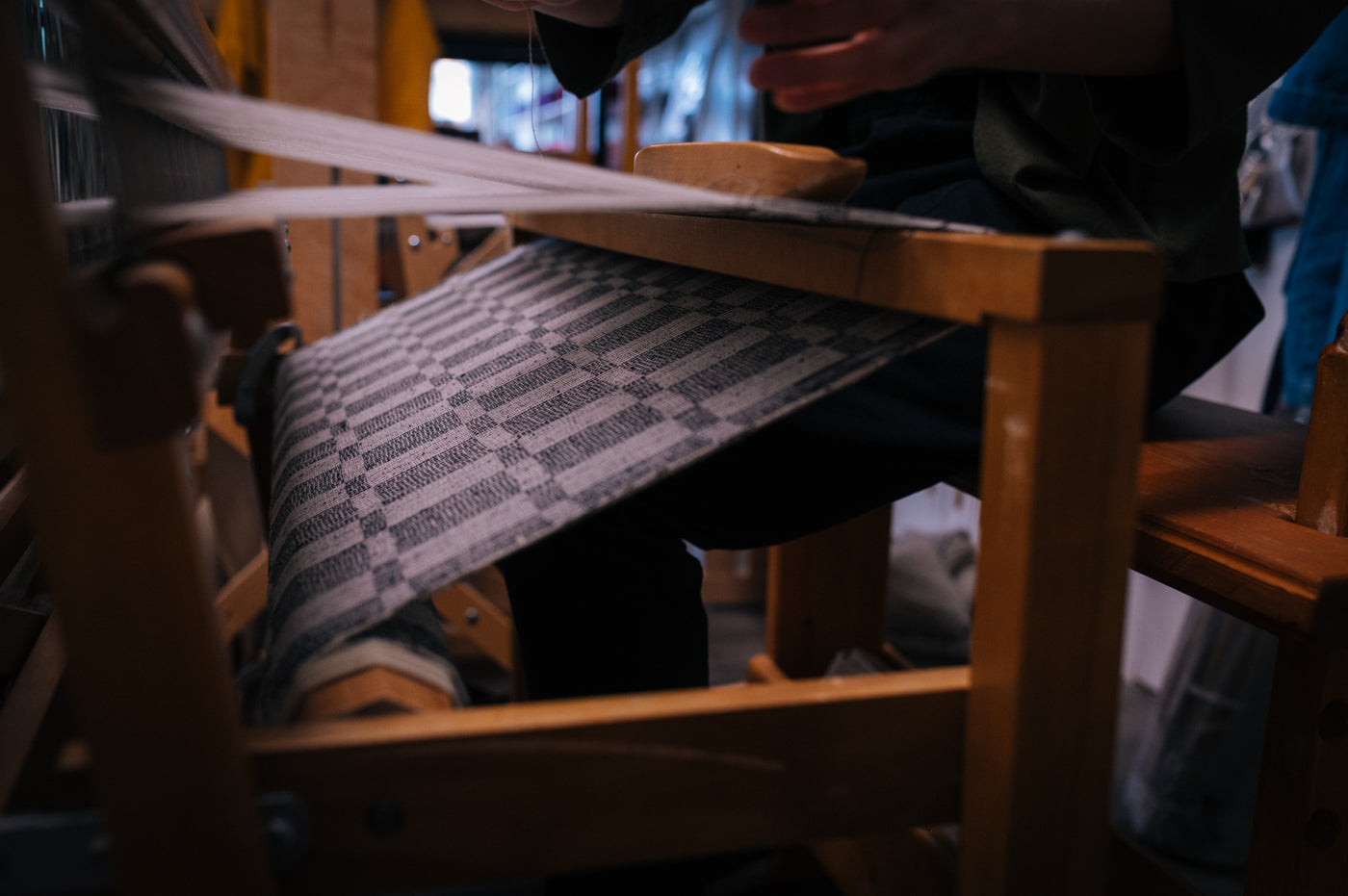 Weaving
We carefully consider fabric density which includes attention to loom tension and beat.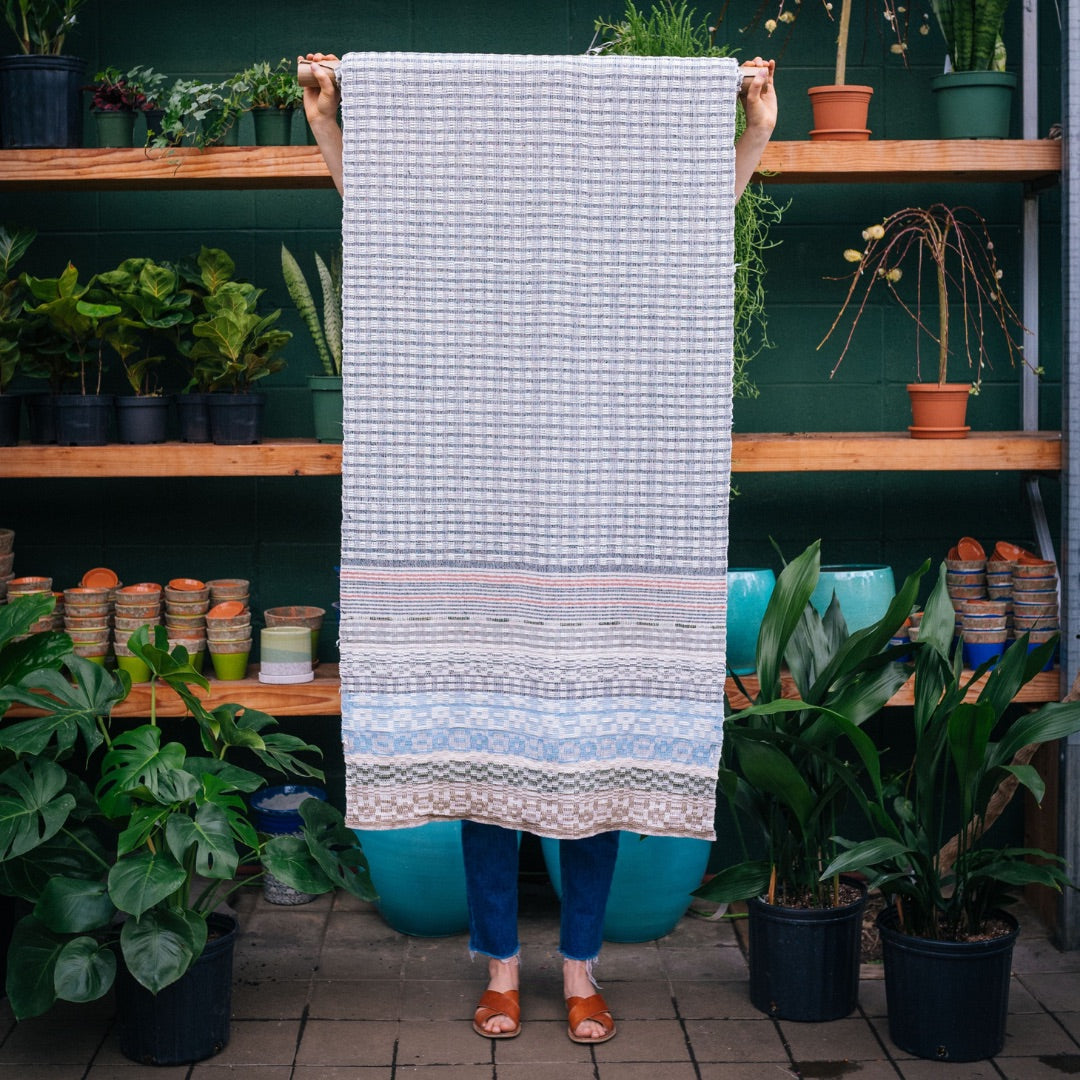 Yes, we really cut it!
It's scary. We know! There are washing techniques you can use to help make sure your fabric doesn't fray, and strategies to get the most out of smaller amounts of yardage.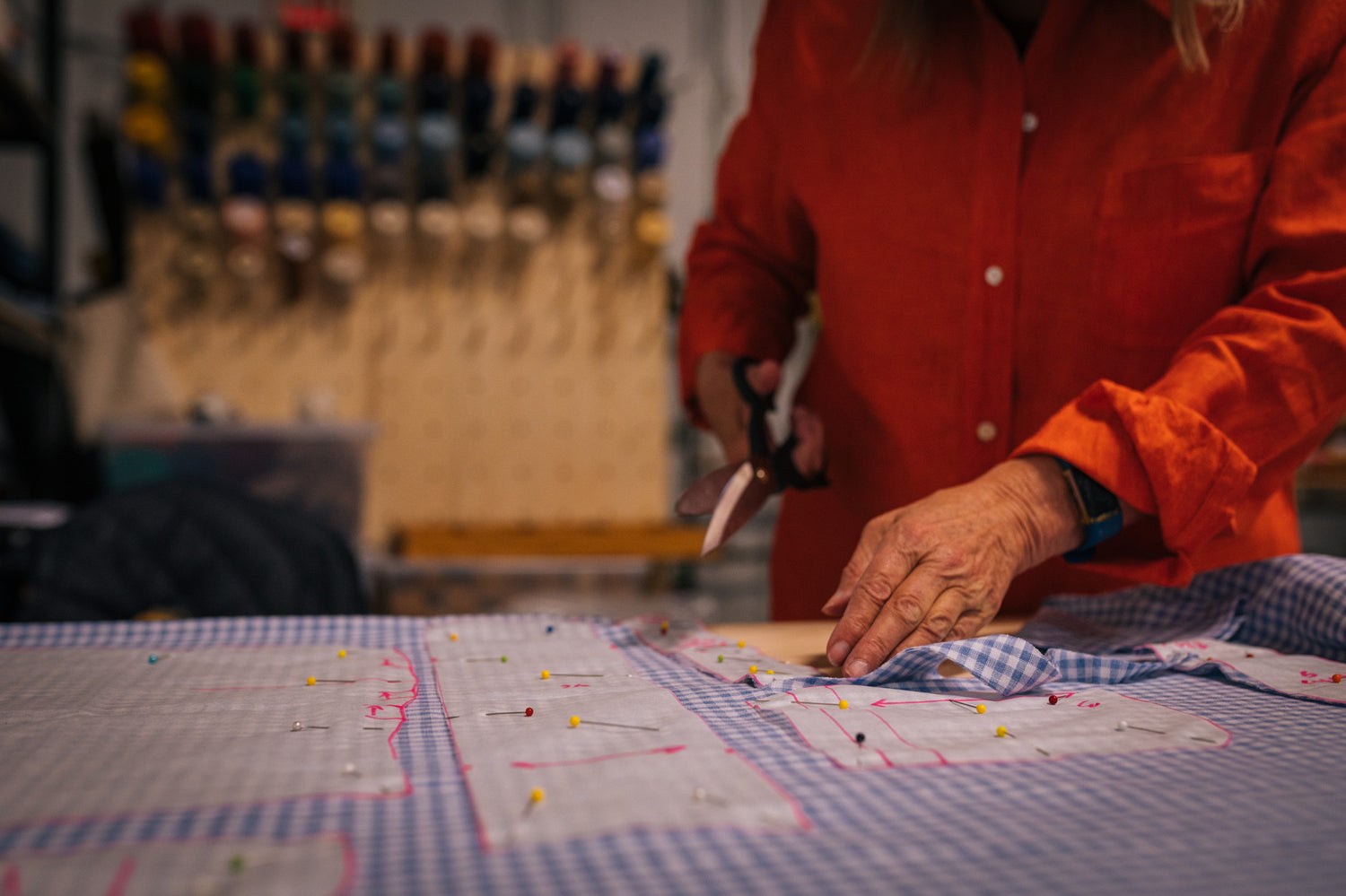 Sewing
Sewing with handwoven yardage is different than with store-bought fabric. We have developed tips and tricks to help you make your project go smoothly. We also have tried many different sewing patterns so we are able to recommend tried and true patterns so you don't have to guess what will work with your precious handwoven material.