Testimonials
I recently made a scarf and watched the video on hemstitching while I was hemstitching the scarf.  I have watched countless you tube videos on hemstitching and also have referenced so many books and for some reason could never be consistent in my method.  Your video was so clear and so easy to follow.  It is the nicest hemstitching I have ever done!
Hi Kim....just beamed this warp, following your instructions to the letter...or at least pretty close...this is one of the neatest warps I've done so far! Your pro tips are pure gold!!
I had no experience at all but I got this course when I bought a floor loom and it was so easy to follow. I hope you make a level 2!
Thank you so much for your "Learning to Weave on a Four Shaft Loom" on-line course!   You are a wonderful teacher, and the videos presented the subject so well!  I've never done any weaving before, and your course made a daunting subject straightforward.  I'm sure I'll be going back to it when I start my next project to refresh on details.
The video course that Gather Textiles has takes you through all the steps from using a warping board, chaining the warp and then tying on your warp to the loom. Info on how to read a pattern, weave it and then finishing your weaving project.

I took the class in person and received this course to refer to. It's been wonderful resource.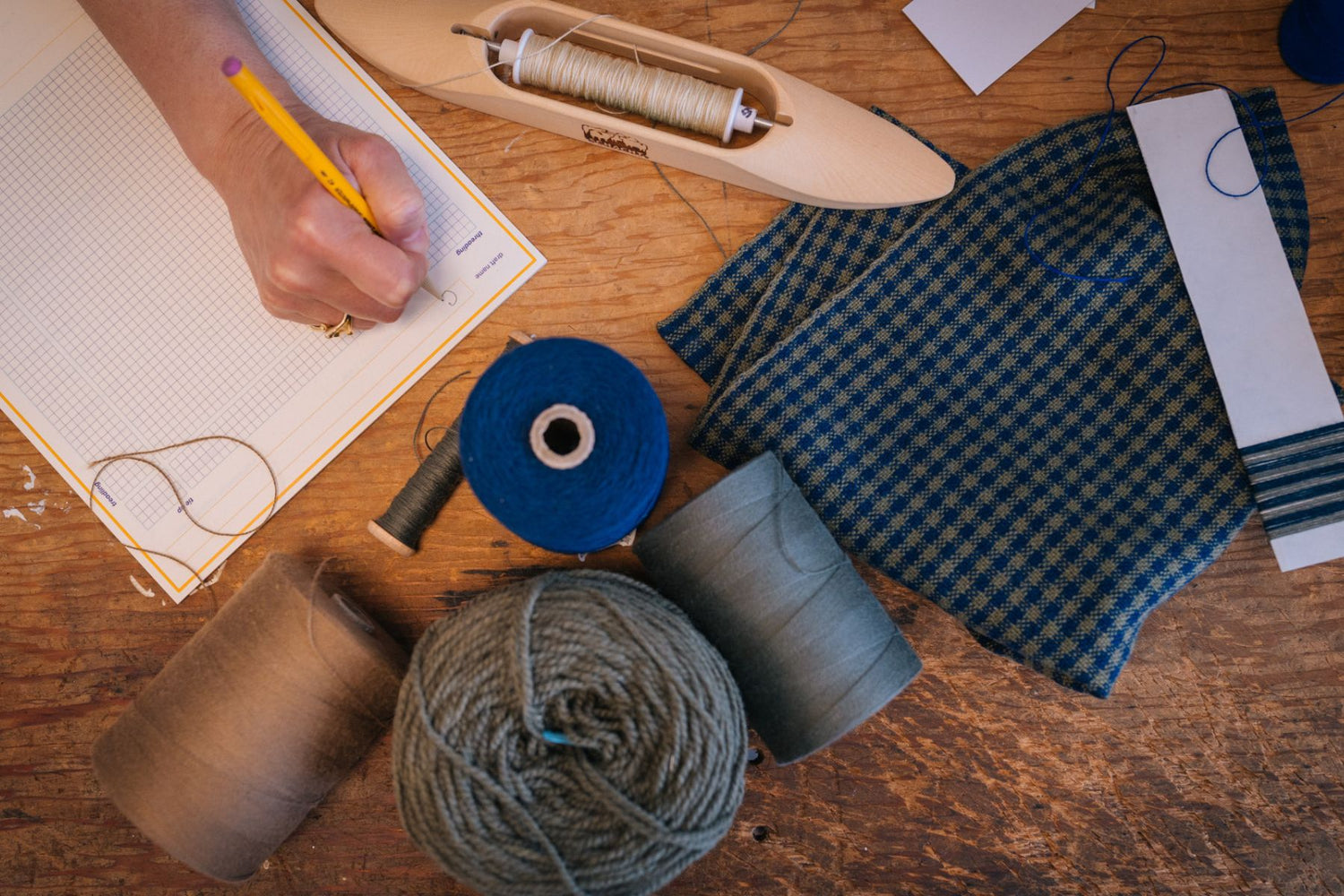 Is this course for me?
This course is built for brand new weavers. Just bought a loom? This is the course you need. Are you a weaver and looking to brush up on your skills, become more efficient, or learn some tips and tricks? This course is for you!Not sure if this course is a good fit? Send us an email and we will be happy to chat with you.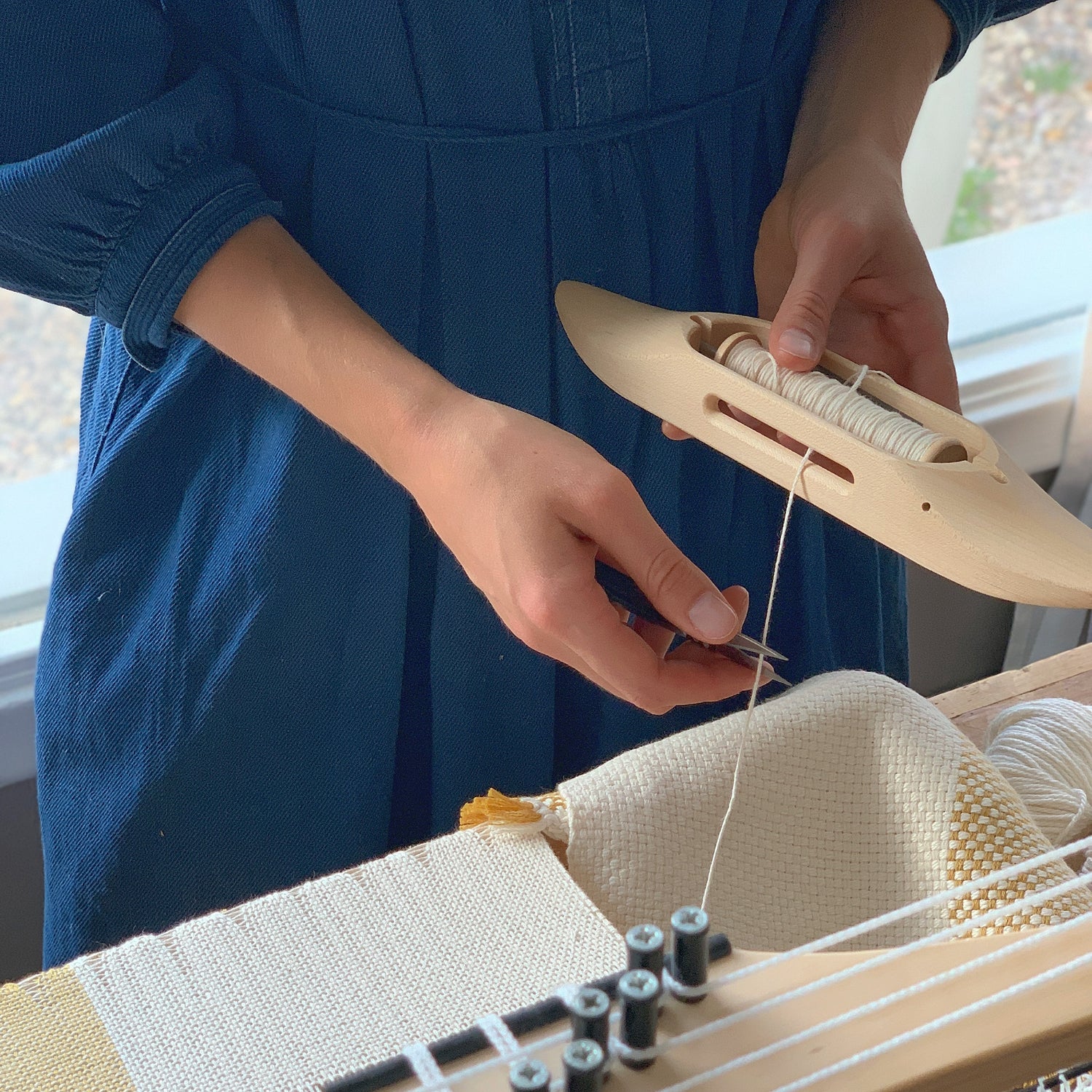 Using video, images and illustrations we clearly answer questions like:
What sort of yarn is good for weaving?
How do I calculate how much yarn I need?
How do I set up my loom efficiently?
How do I read weaving patterns?
What do I do with my cloth when it comes off the loom?
What do I do if I make a mistake while threading my loom?
What do I do if I notice a mistake when my cloth is off the loom?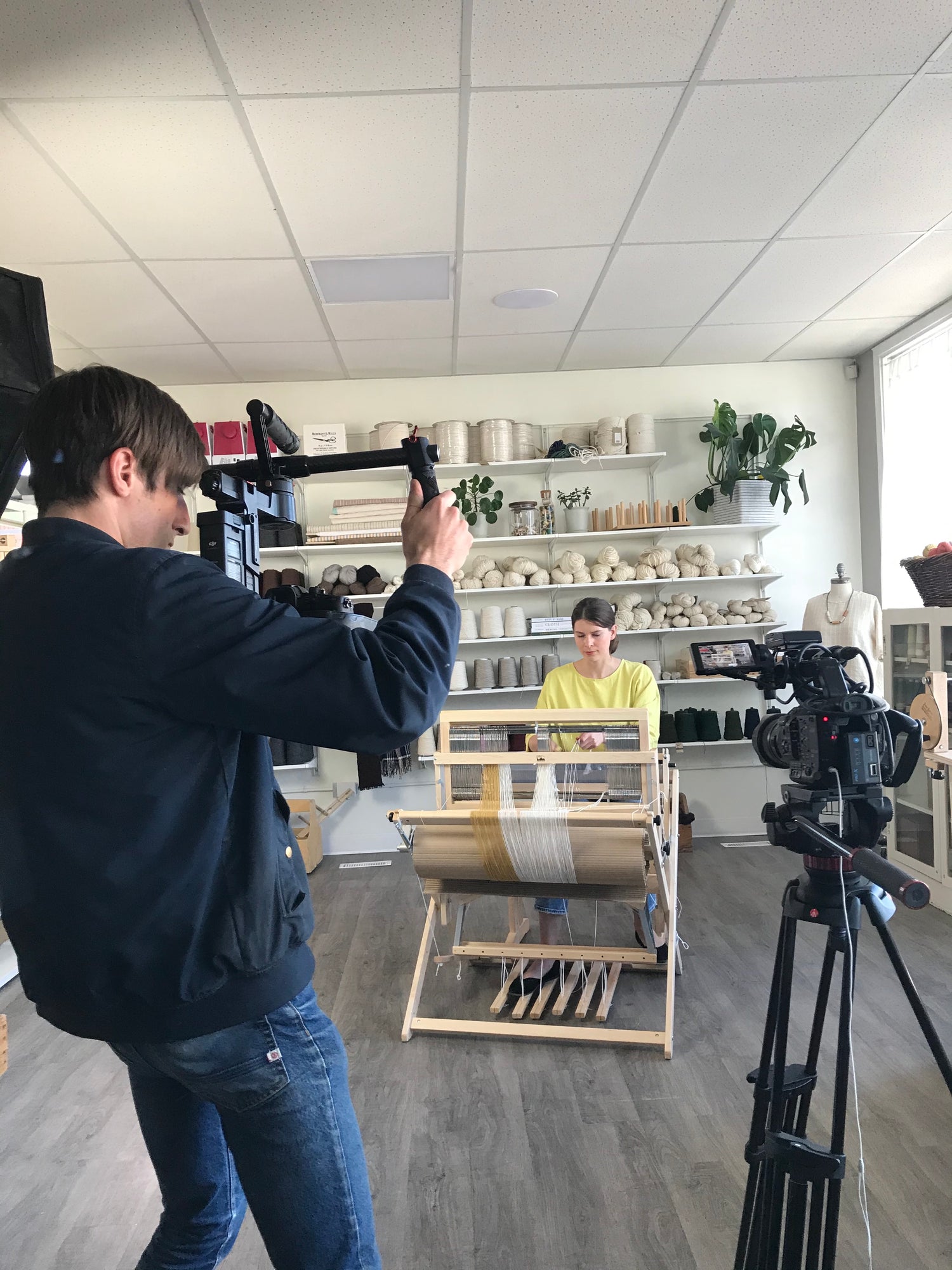 We share tips and tricks like:
How to thread your loom 4 threads at a time
How to save time while sleying the reed
How to keep your selvedges even
How to make sure your warp goes on smoothly
And much, much more!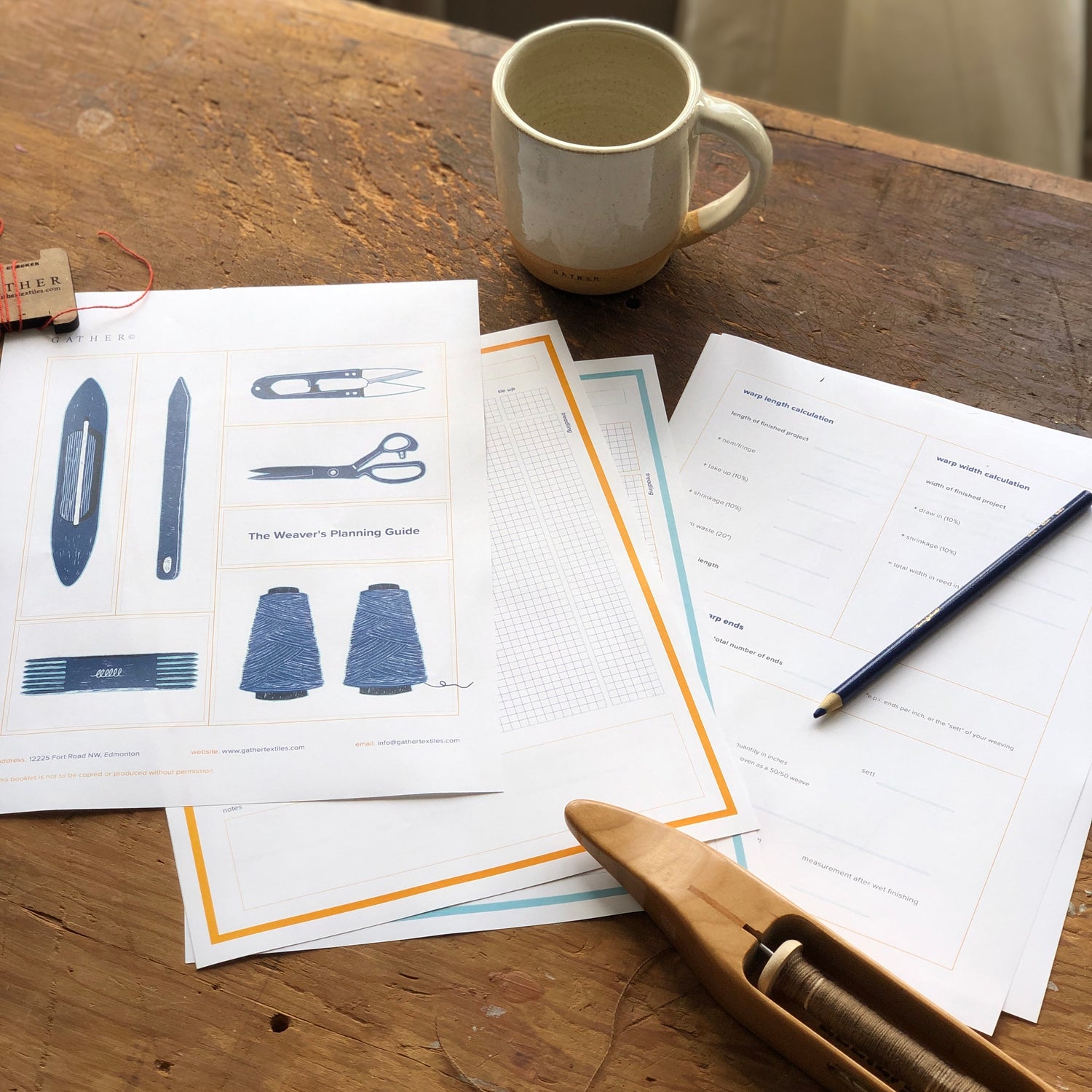 FAQ
How long do I have access to the course?
This is a one time purchase for unlimited access! You can access the course for as long as we are around.
What do I need to take the course?
You will need a Four Shaft Loom, weaving yarn (you can purchase our course kit), and some basic weaving tools, including a shuttle and a sley hook. 
Can I use a table loom?
Yes, the course covers the use of both floor and table looms. As long as your loom has at least 4 shafts, it is appropriate for this course. We use a Schacht baby wolf loom for the majority of the videos.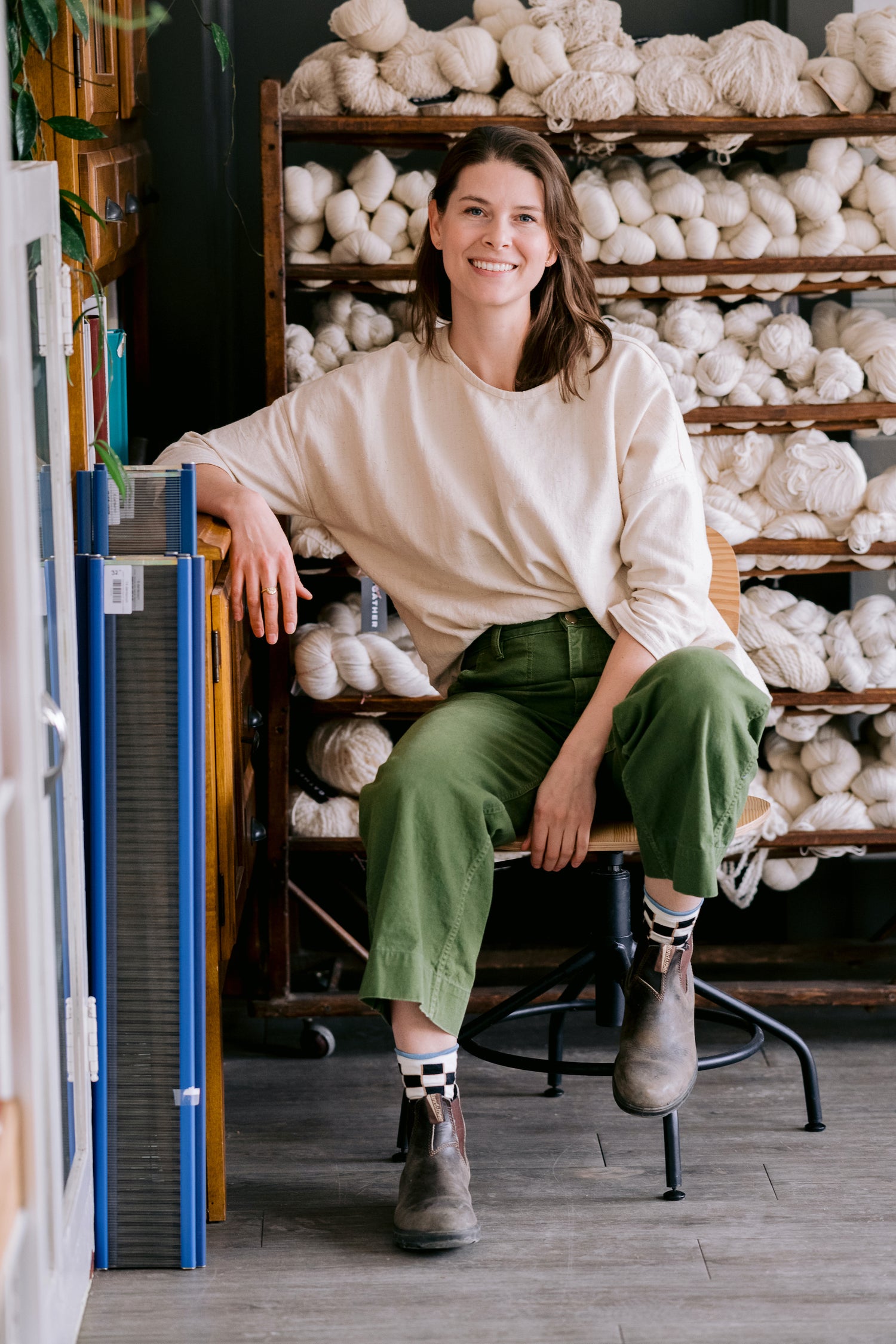 About the Instructor
Kim McCollum is a visual artist working in textiles. Kim has taught over 200 new weavers, specializing in contemporary artistic approaches. Her love of textiles has taken her to India, Morocco, and throughout Canada and the United States to study. Kim has a Masters of Fine Arts from the University of Alberta. is a graduate of Olds College Master Weaver program and is a co-Owner of Gather Textiles. 
"I weave because I feel connected to generations of weavers before me, because weaving feels like a quiet resistance to mass production, and because I'm addicted to the tactile process and rhythm of working at the loom."